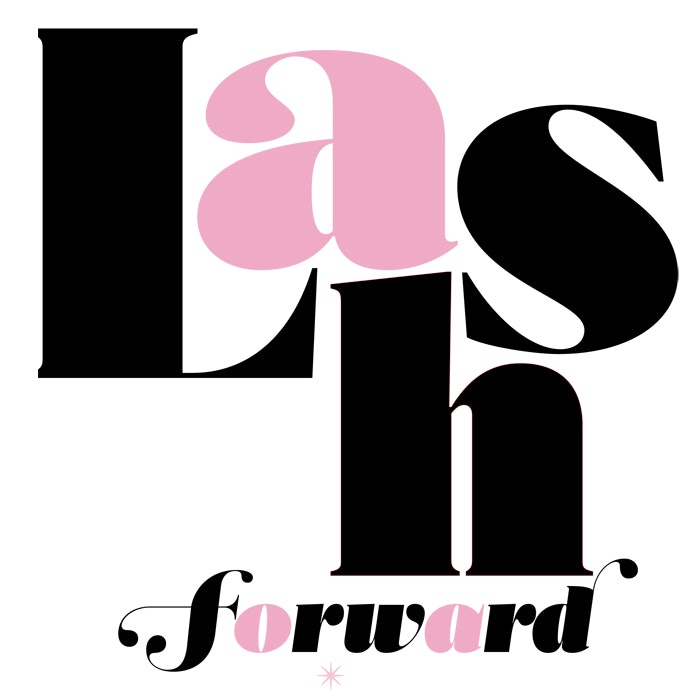 Once upon a time, when the lash industry was in its infancy, the selection of available extensions wasn't exactly extensive. But as the demand for semi-permanent fringe has continued to grow, companies are engineering all sorts of new options. What are some of the biggest innovations that have lashers talking? For starters, manufacturers have been moving beyond the standard J, B, C and D curls to offer L and L+ extensions. "These are amazing for straight natural lashes, or for getting those outer corners which dip down and need extra lift," says Diane Lytle, owner of TheLashChick in Wasilla, Alaska. Although companies such as PremierLash in Salt Lake City, have been offering L and L+ for several years, CFO Scott Hoonakker says that sales of these curl options have more than doubled since the fourth quarter of 2016. "The straight base makes them easy to apply, and I've always loved the effect of the L and L+ curls for creating texture, fluff, lift and dimension," he says.
Volume also continues to be a huge trend that's only getting bigger (literally!), prompting companies to develop lighter, slimmer fibers. "It's all about using ultrathin lashes—the thinner the better—to achieve a fuller, thicker look that's being called 'Mega Volume,'" explains Esther Bolkin, founder of Glad Lash in Northridge, California. "Using extensions with a .03mm and .05mm thickness allows more strands per natural lash. People want 9D to 12D. It's like Volume on steroids!" Soo-Jin Yang, founder of Illumino Lashes in Oakland, California, also mentions the Mega Volume movement by name and says it's a key reason "lash extensions are getting skinnier all the time."
As for color? Natural hues still tend to be the biggest sellers, with manufacturers seeing a demand for auburn and mocha-brown extensions. "These are commonly added to create subtle highlights," notes Hoonakker. Yang agrees, and says a lot of pros are asking for "true brown" for Volume lashing. "I'm working on sourcing the right shade of brown—not too red and not too sun-bleached," she says. For more colorful accents, Hoonakker notes that blues, violets and purple ombré are PremierLash's most popular offerings.
To help you deliver on the demand for these options and more, we've rounded up a wide range of extensions. From au courant colors to more pronounced curls to offerings designed with fuller sets, greater lash longevity and ease of application in mind, there truly is something for everyone. So, read on and get ready to start living on the cutting edge—and if you already are, you won't want to miss our expert predictions for what's coming next.
"I expect the next big thing to be more products for clients with allergies or sensitive skin. There are so many women who would love to wear extensions but can't because of allergies or sensitivities, so products that take that into account would allow the industry to grow exponentially, and lash artists' incomes to increase dramatically. Those who couldn't wear lashes will have every reason to try them again, and those thinking about the service will have no reason not to!" —Talya Corsetti, 2017 NovaLash brand ambassador and owner of Lashes by Talya at As You Wish Salon, Portland, Maine.
"I think we're going to see longer, lighter lashes and softer synthetic fibers, but without sacrificing the thickness that lash artists and especially clients want. Lash artists will start blending even more curls in ways you might not expect for greater texture and creativity." —Brigitte Sargent, 2017 NovaLash brand ambassador and advanced American Volume extensionist at Surface Medical Spas, Park City and Layton, Utah.
–by Alexa Joy Sherman