Our 8th annual 30 Under 30 spotlight highlights the next generation of colorists — all under age 30 — who are poised to take their careers to the next level. Hailing from coast to coast and different countries, these color experts comprise an eclectic 2020 crew. We learned about their lives and hue loves, who motivates and what inspires them, how they got started and where they hope to go.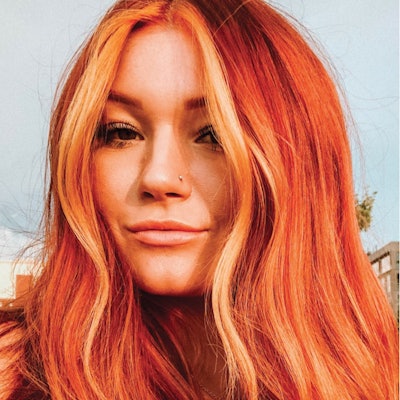 Even though she just turned 24 on May 21, Abbey Olinyk (@abbeybrookee) is already a master stylist at Hairology Studio in Winnipeg, Canada.
TOP ACCOMPLISHMENT: With more than 120,000 Instagram followers, I'm proud of the online community I've built.
BEST COLOR TIP: Turn down those thermal tools and stop using them every day. Think about it like an oven: Most don't go above 450 degrees, which is too hot for heads.
I FIND INSPIRATION: By creeping on Instagram! Seeing what others create motivates me. Also, high-fashion magazines!