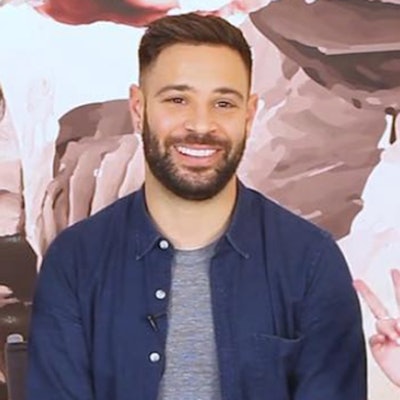 Tim Dueñas' spin on the classic beach wave gives his clients a rock 'n' roll vibe that we can't help but double tap.
Tim Dueñas' ability to create what he dubs the "California classic" haircut has quickly made him a go-to for effortlessly cool 'dos at one of the most in-demand salons in Los Angeles: Nine Zero One. When he's not cutting and styling manes, he's hosting classes to enhance skills and techniques. What inspires Dueñas to create these cool-girl looks? "Everyday people on the street," he says. "I don't like to follow what's already been done; I try to forecast what will be done. is helps me create styles that resonate and makes me feel like I'm helping to progress my craft."
Who: Tim Dueñas @timduenashair
Number of Followers: 11.4k
Location: Nine Zero One in Los Angeles
RELATED: Rising Star - Hairdresser Brian Hickman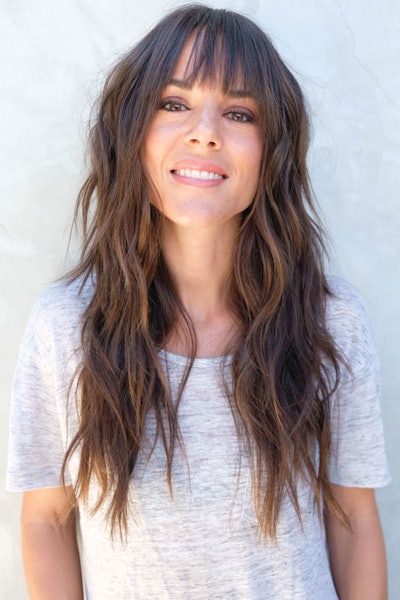 Dueñas shares how to achieve this undone style.
With the client's head right-side up, rough- dry hair using your hands and mousse, making sure the volume is around the parietal ridge.
If the client has fringe, smooth it using a mixed-bristle flat brush.
Quickly smooth hair in large sections using a large ceramic round brush—this will help maintain volume and minimize static.
Curl hair using a 1 -inch Marcel iron, starting with a section in front of the ear and below the round. Wrap the hair over the top of the iron and around the clamp, leaving the lengths loose to create a relaxed bend.
Release hair from around the barrel and then, where that bend ends, wrap hair upward in the opposite direction. Repeat these two steps through the lengths to the ends so that you have an up-and-down wave.
Depending on density, take one to two sections above the round and use the same technique. Repeat on both sides.
For the back: Start at the nape and work three to four sections across the back of the head. Tip: Alternate your starting curl direction on each section. Continue up the back of the head.
Once all hair is curled, shake out the waves. +Finish with texture spray.
RELATED: Rising Star - Hairdresser Saretta Bowerman
Style Inspo: "I wanted to create something that felt naturally loose and not overly styled—a long shape with a lot of movement to it without sacrificing the density of the perimeter. I looked to style icons of the late '60s and early '70s and sought to evoke a contemporary rock 'n' roll vibe," says Tim Dueñas.
This story first appeared in the May issue of Beauty Launchpad magazine. To receive the magazine, click here to subscribe.
[Images: Courtesy of Tim Dueñas; Instagram]