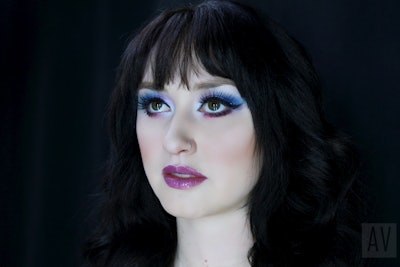 She may only be 20 years old, but Kaitlin Irish (@kirishstyle) is already working in Phenix Salon Suite in Glendale, California. Her specialties include balayage and mermaid hair, and she loves Aloxxi color. 
A little bit about me: Growing up, my aunt Lisa owned her own salon, Generations—and that's where I fell in love with hair. She actually let me give her the ugliest poodle perm when I was 13 years old! Throughout high school I was on the valedictorian track, but after graduation I realized I love hair and decided to go to Paul Mitchell The School. I can't explain how blessed I feel with the opportunities that come my way. I now work in a suite with my mentor, Andrew Velázquez, and am still learning every day how to improve myself.
I became a colorist because: I can remember as a kid watching the movie Grease and falling in love with the big pink hair! Also, observing my aunt and the relationships she formed with her clients made me realize she's more than a hairdresser, she's also a friend—and a psychologist. That's when I realized coloring hair doesn't just look good, it also makes people happy and feel beautiful.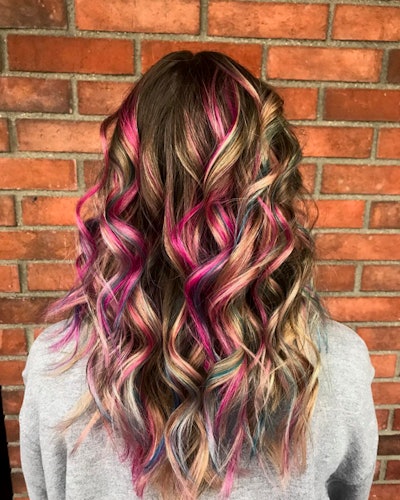 My goals: To make someone smile every day because of my work. I would love to open a salon for "mermaid" hair and special needs services. I absolutely love working with people who have special needs because it's a very hard job to make them happy.
My best color tip: Always remember that a client's hair isn't going to look as good as the day they left your salon unless they use correct color-safe shampoo and conditioner and protective styling products. Without correct home care all of the hard work you put in at the salon will wash down the drain.
My favorite color trend/technique right now: I'm obsessed with, but haven't quite mastered, pixilated hair color. It's so tedious and time-consuming but the art behind it is extraordinary!