Each month we're highlighting an Instagram savvy stylist who's doing it right, using the platform to further both their career and their brand. Check out this year's Insta-sensations!
Don't forget to subscribe. It's FREE! Go to www.beautylaunchpad.com/subscribefree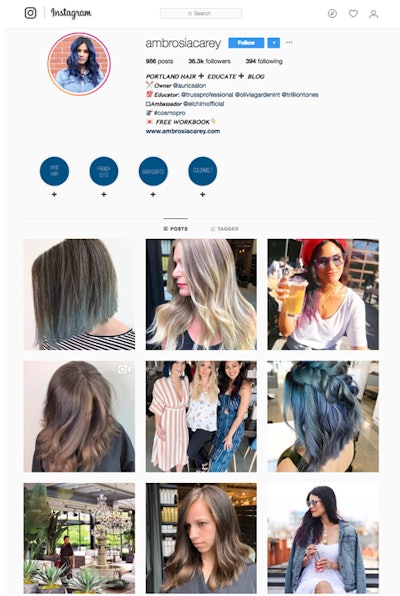 August
Why We Love Her: ​Ambrosia Carey paints heart-worthy hues! From patterned looks to eye-catching transformations, we can't get enough. Her trick to finding complementary tones for clients? "Use the color wheel," says Carey. "Recognizing the underlying pigment is just as important as knowing the level."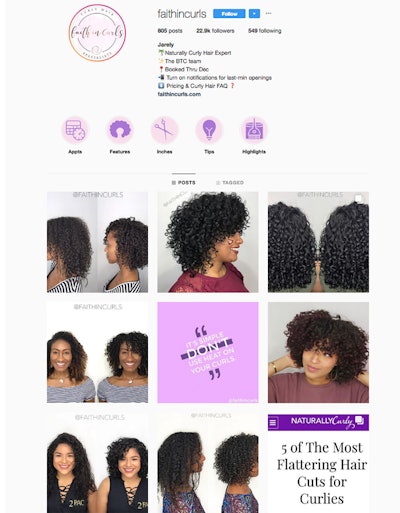 July
Why We Love Her: Jarely Nuñez crafts dreamy ringlets. We can't get enough of her before-and-after shots as she brings dull, damaged locks to life by giving curls defined shape and texture. "My goal is to encourage people to truly love their natural hair," she says. "Clients start embracing their curls once they know how to manage them."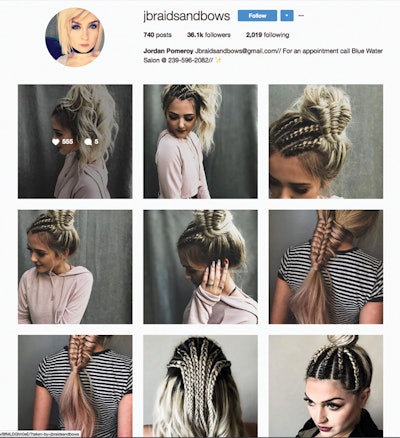 June 
Why We Love Her: Jordan Pomeroy takes the art of braiding to a whole new level. From the edgy Dutch braid to her combo twists, her styles will leave you feeling inspired for the festival season (Pomeroy recommends the double Chinese staircase or three-strand infinity braids). Her biggest tip for crafting the perfect plait? "Create steps in your head that you repeat as you go, like a mantra," she says. "For example, for the Dutch fishtail you'd repeat, 'Left under to right, right under to left.'"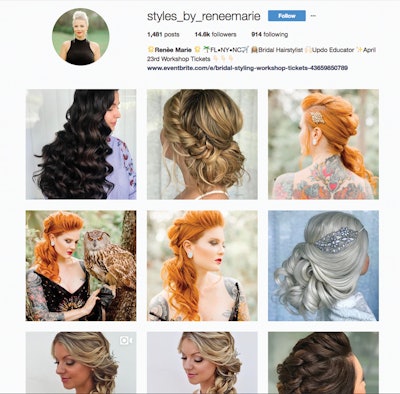 May 
Why we love her: Renèe Marie is one of our go-to stylists for bridal hair inspo. From tousled plaits to high buns, we love the hint of florals and other intricate accessories she incorporates into each design. For spring, the Pink Pewter platform artist says textured updos and half-up, half-down looks are on trend. Her top tip for bridal 'dos? "Be sure you add enough of the right products to make the style last," Marie says. "For example, thermal setting spray for a base, a working spray, texture putty or powder for creating the look, and a long-lasting hairspray to finish."
April (Didn't post)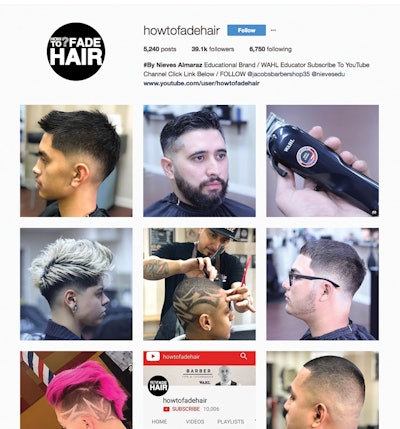 March 
Why we love him: Nieves Almaraz leaves you wanting more with his tight fades and cutting edge graphics, while his educational videos will help sharpen your skills with his advanced yet simplified techniques. The Wahl Professional education and artistic team member notes the key to a tight fade: "When doing a short, skintight cut, it's very important to choose the right tool for the job," he explains. "Most stylists have trouble blending their trimmer into their clippers. I like to use Wahl's 5 Star Senior Clippers—they make the transition simple and easy."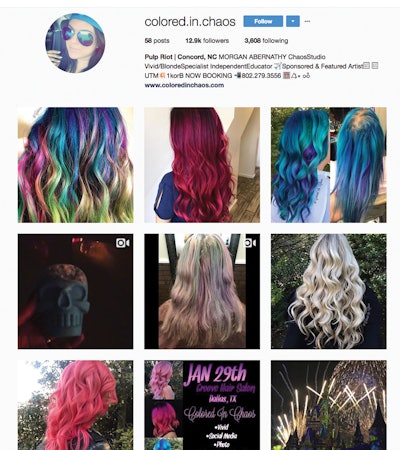 February
Why we love her: Morgan Abernathy's gleaming hues are the definition of #hairgoals! Taking inspiration from vibrant paintings and myriad colorful images that run the gamut from coffee beans to mythical creatures, the colorist transforms illustrations into picture-perfect hair looks. "My advice is to include clients in the creative process," she says. "I allow mine to choose custom creations, and we pick and mix colors together." Client color collaboration? What a bright idea!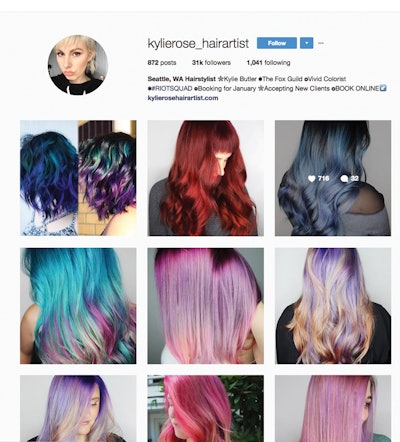 January 
Why we love her: Kylie Butler's vivid hues and beautifully executed plaits are the perfect winter #hairinspo. With steel blue 'dos and red velvet creations, she knows how to translate bold colors that befit the spirit of the winter season. Butler's tip for lasting color? "The key is to keep the hair healthy," she says. "You get a beautiful fade on a canvas that hasn't been overprocessed."