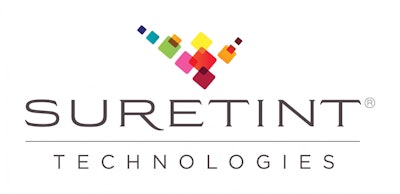 SureTint Technologies, developer of the Mia – My Intelligent Assistant – software for salons and colorists, announced the addition of Larry Kane, as Vice President of Business Development for the company. Kane brings with him a successful 25+ year, senior-level sales and education beauty industry career with companies such as Clairol, Takara Belmont and Goldwell. He is also the owner of Jonathan Kane Salon & Spa in Illinois.
In his new role, Kane will be responsible for managing and growing the company within the professional beauty sector and developing education/training programs nationally. He will be reporting directly to Elizabeth Christie, CEO and owner of SureTint Technologies.
"I'm truly excited about joining the incredible team at SureTint Technologies. It is such an innovative, exciting company with unlimited potential and a true entrepreneurial spirit. The Mia software, as well as new technologies in the pipeline, truly revolutionize the salon industry, providing essential business tools, information and support that has never existed before," stated Kane.
"Larry's experience and expertise in the industry will help propel us forward as we continue our growth trajectory in 2018 and beyond," remarked Elizabeth Christie. "His talent, strategic abilities and in-depth knowledge of the industry, salons, and colorists is extensive and we look forward to his positive contributions in the coming years. We are excited to have him join our team."
[Image courtesy of SureTint]