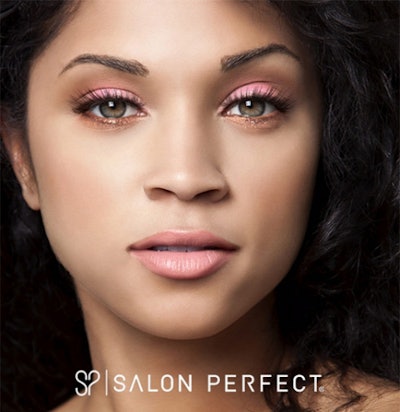 Perfect365, a free beauty app that allows users to virtually try on an array of makeup looks created by beauty professionals, has announced a new feature that lets app users test out various eyelash styles. The virtual, try-before-you-buy lashes, in partnership with Salon Perfect lashes and Ardell lashes, allow users to experiment with various lash styles and lengths to find their perfect look before purchasing.
Lashes are an essential step in creating a stunning makeup look, as any beauty pro knows, and now, clients can see the difference for themselves. Help your guest select the perfect lash look to complement her features — whether she wants to look naturally stunning or bold and beautiful — with five, one-tap lash looks in the app.
"Having the right lash look has become essential to developing a complete makeup look… We are constantly developing new makeup looks that our users can experiment with in the app," says Vickie Wei, director of marketing at Perfect365.
Perfect365's advanced face detection technology means that your client will be able to see an accurate depiction of how her lashes (and full makeup) will look. Get inspired by the app's array of makeup looks created by professional artists, brands and the Perfect365 Beauty Squad, and help your client recreate the look at home with Perfect365's in-app step-by-step tutorials.
Salon Perfect lashes are available in the app now and Ardell lashes will be available later this month. All lashes will also be featured in the lash category of Perfect365.
For more information, please visit perfect365.com.
Image courtesy of Bella PR