Courtney Buhler, founder and lead lash artist of Sugarl​ash, found herself, like many women, hooked on lash extensions after her first appointment. Unlike most women, however, Buhler decided to turn her love of lashes into a career. She enrolled in a class, started up her part-time, at-home lash extension business, and within a year had trained and apprenticed five employees, had moved into a lash lounge, and was fully booked.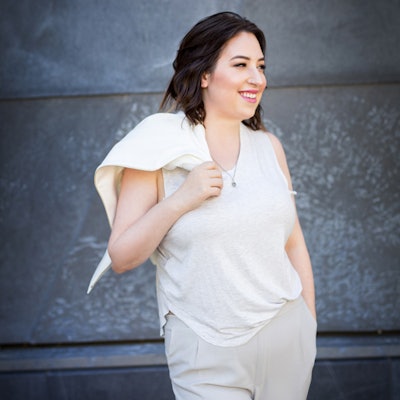 Now, Buhler owns and operates her own company, Sugarlash, born from a need for custom, high-quality tools and products. The company, an award-winning, fully accredited eyebrow and eyelash extension academy and supplier of luxury products, offers training programs for budding lash artists along with its selection of professional tools and products.
Eyelash magazine asked Buhler to share some of her inspirations, challenges, advice, and, of course, favorite trends so that you can stay ahead of the curve this season!
Eyelash: What first drew you to the beauty industry, specifically lashes?
Courtney Buhler: I got into the industry after getting my own lashes done when they were brand new to the market. The moment I heard that eyelash extensions were even a thing, I knew I had to have them. Then, once I experienced the overall confidence boost that lash extensions gave me, ­I became obsessed!I literally interrogated my lash artist at each fill appointment, asking her what she was using and why, and how she was completing each step.
I was so lash obsessed that when I couldn't afford fills (I was 19 at the time and broke!), I literally cleaned my lash artist's home in exchange for my fills!
EL: What is your favorite part of being a lash artist?
CB: My favorite thing is taking women's lash virginities - Ha! When they don't know what to expect and open their eyes to a beautiful set of voluminous lashes that feel comfortable and totally enhance their eyes -- that's the best feeling. Knowing that they will wake up the next morning feeling more beautiful than ever is what makes eyelash extensions my favorite beauty service.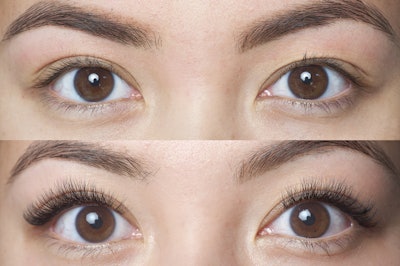 EL: Who (or what!) is your biggest lash or makeup inspiration?
CB: I think I'm mostly inspired by photography and editorial work. I love effortless beauty, and the idea of being understated and beautiful just rolling out of bed. The woman who cares for herself, and treats herself to great skincare, lashes, and high-end makeup to look chic, sophisticated, and classy is my dream client. Beauty is a journey and ultimately, it's empowerment. When women look great, they feel great, and I'm mostly inspired by powerful photography that speaks to a woman's strength.
EL: What are some of the biggest challenges lash artists face?
CB: I think the biggest challenge we face in the industry is having so many technicians out there who are performing damaging lash extensions and hurting the reputation of the entire industry. This is upsetting for lash artists who are committed to doing clean, safe work, and it affects us all.
EL: How do you work to overcome these challenges?
CB: Educate, educate, educate! I have made it a mission to educate the media on eyelash extension safety, but every lash artist has their part to play. I encourage everyone to get educated whenever possible, and to post top lash safety facts on their websites and social media, pushing the fact that lashes shouldn't hurt, should only be bonded to each individual lash, and shouldn't be stiff or heavy. If we start making this common knowledge and the public starts knowing what to look for in a good set of lashes, then we are all better off!
EL: What current lash or makeup trends do you love right now?
CB: I am loving that fall is right around the corner! My favorite look is a deep berry lip, bright skin, and a neutral lid with smoky smudged liner. Pair it with a full set of medium-length lash extensions, and you're all set for fall festivities!
Or, if you want me to talk summer, my favorite summer look is the no-­makeup makeup face. Light foundation, glowing skin, a hint of lip gloss and freckles, if you're blessed with them! Pair this with a full lash line of shorter-length extensions and you're ready to hit the beach.
EL: What lash/makeup trends do you think should be left in the past?
CB: I've never been a fan of the super super dramatic cat eye lash extensions. Don't get me wrong, I love a cat eye shape with a slight wing, but I do believe lash extensions ALWAYS need to be tapered down towards the outer edge (absolutely no exceptions!). When artists place super long, heavy lashes on the outer lashes (which grow shorter naturally) it creates a droopy winged effect, which closes off the eye and makes it look heavy and droopy.
EL: What 3 beauty products do you never leave home without?
CB: Lip gloss, dry shampoo, and tweezers!
EL: What is your favorite makeup or lash look to create?
CB: My all-time favorite lash look is a feathery, textured lash set that's full but not overdone. I like a more natural shape with the mid-­outer eye emphasized with longest length, and a general taper to the inner eye and slightly tapered to the outer eye. Texture is key, and mixing short lashes throughout the whole eye for a tight-lining effect on the lash line.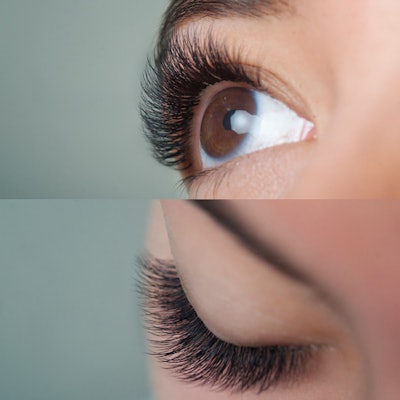 EL: What inspired you to start your company, Sugarlash?
CB: I was inspired to start Sugarlash when I couldn't find what I needed for my lash business when it came to product or training. I was tired of endlessly trying different brands of lashes and adhesive (which hurt my business profits) and, unfortunately, my clients were the Guinea pigs who were getting inconsistent results because of it (which hurt business profits even more!). I decided then to use my years of experience and discerning eye to create training programs and product that would propel my customers into the lash business already ahead of the curve. It's my vision to play a huge part in their success by letting them focus on their skills and business-building, and letting me help them with training programs and products that they can rely on and that their customers love.
EL: What advice would you give someone who wants to become a successful lash artist?
CB: I would say my main advice is to compete with yourself and yourself alone. Immerse yourself in the lash world and inspire yourself by looking at amazing work. Take photos of every set you complete and analyze them at the end of each day. Ask yourself how you could improve your artistry. Is it trying a different shaping or styling? Could your lash direction be improved? Make a plan of new things to try with your lash artistry and push your boundaries!
Secondly, don't cut corners with quality! You can charge accordingly based on your skill and product quality, so if you cheap out then, you devalue your services and cut yourself short. Enjoy the journey of bettering your own life while bettering the lives of your clientele!
For more information on Sugarlash, please visit http://www.sugarlashpro.com/.