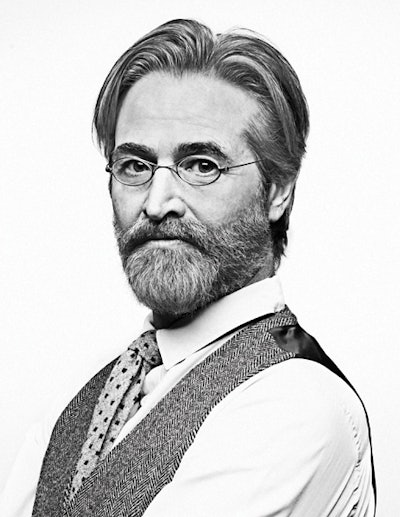 How does the men's grooming category compare now to when you launched American Crew?
The landscape for men's grooming has drastically changed. When we launched American Crew, we were the only brand doing it. We took the traditional route of promoting the brand using shows, educational events, music venues and showcasing some of the best hair this industry had ever seen. Now, 20-plus years later, lots of brands are launched via social media, and then they grow through a viral spread over the internet. In 1994, it took information longer to reach the stylist; now the spread of information is instant.
RELATED:  Q&A with Anne Marie Kollias, National Sales Manager for Wahl Professional
Where do you see men's grooming going?
I foresee a longer, looser and more fluid trend. The barber wave was great; it brought a lot of new clients who never used product into our world of styling. I would say half of the people that have those cuts will have them for the next 10 years. The other half are going to let it grow a little longer, necklines and around the ears will get a little less manicured and a little more relaxed. We have some great new products that will enhance the longer look and help give a more relaxed feel.
How does American Crew reach both cosmetologists and barbers?
We make products that appeal to all. Barbers are more about structured looks—hold and shine are the important factors in the product. Cosmetologists might have more interest in texture and volume for their products, as they live in a scissor-over-comb world versus the clipper of the barbers.
RELATED: The Coolest Lady Barbers of Instagram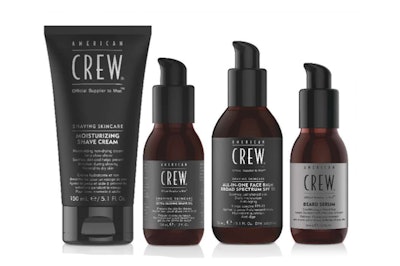 What's next for you and American Crew?
I ask myself and all of my fellow stylists that every day. We are constantly trying to give stylists the best tools to create the most amazing cuts that their minds can imagine. We are always finding new areas to grow and develop.
What's your advice to salon pros looking to expand their male client base?
Create incentive plans, rebook at the end of the service and always do the best job you can. Men are more loyal to their stylist/barber than women. If you give them a great haircut and teach them how to use product to repeat the great look, they will be in your calendar every four to six weeks for the foreseeable future.
How do you stay inspired?
I keep my eyes open. Whether it's a painter in Alabama, a motorcycle racer from Italy or a barber in the UK, they are all strong individuals that have great style and inspire me to push my craft and perfection even further. 
What's your ideal vacation spot?
Anywhere with my favorite person.
List three words that describe you.
American, warm and fuzzy ... I wear a beard these days.
Who would you like to make over?
Anyone looking for one.
– By Elizabeth Yong 
[Images: Courtesy of American Crew, David Raccuglia]