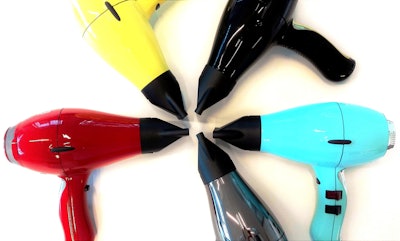 Keratin Complex announced the addition of two talented, international stylists, platform artists and educators, Ty Isobe and James LeBosquet, as Keratin Complex International Platform Artists. In their new roles, they will be responsible for developing leading and inspiring stylists through the Keratin Complex Academy programs, seminars and training sessions, stage shows and industry events, each focusing on their respective areas of expertise.
Ty Isobe – International Platform Artist, Hair Color and Smoothing
Ty Isobe has been at the top of his game since the day he decided to follow his passion in hairdressing. He is known for having an exceptional creative vision, strong technical and educational skills and a knack for being a trend-setter. Ty brings with him extensive industry and salon experience, and has previously worked as part of the Redken education and artistic team. He is an award-winning American Board Certified Colorist, and well as an internationally known stylist. He held the distinction of being the youngest educator at Redken 5th Ave Global Academy in NYC where he led and conceptualized many of the creative programs they run to this day. Most recently Ty worked at Eiji Salon on Madison Ave. where he mastered dry cutting techniques. Always keeping education at the forefront, Ty believes in giving you "the hair you want and the knowledge to maintain it." He and his family reside in Florida.
James LeBosquet – International Platform Artist, Cutting, Styling and Smoothing
Recognized for his passion and ability to inspire, James LeBosquet brings over 20 years of styling experience as well as an established reputation as a master educator within the professional beauty industry. His career began in Essex, England at the age of 16 as an apprentice to Max Menditta of Max Headroom. In 1994, James moved to the USA and within a few short years he became an ambassador for TONI&GUY/TIGI. In 2002, James joined the TIGI International Creative Team and was a featured artist on the Unity Collection and Classic Cuts DVD series, and 2002 Men's Look of the Year Winner at the TONI&GUY Photographic Awards.
"We welcome Ty Isobe and James LeBosquet to Keratin Complex. Individually, they are two of the most well-respected and talented artists and educators in the industry. I am certain that their passion, vision and abilities will inspire and motivate our growing community of salons and stylists across the globe.  We are truly delighted to have them as part of the Keratin Complex program as we move forward," Kevin Mills, Vice President of Education for Keratin Complex, said.
[Image courtesy of Keratin Complex]