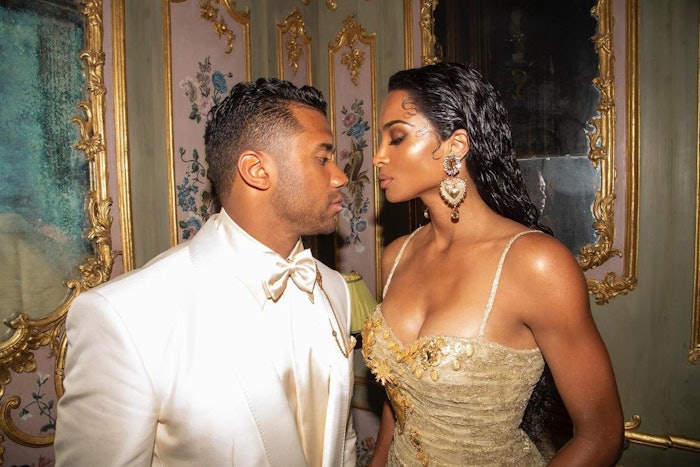 Courtesy of @ciara
Singer-songwriter and hair muse Ciara rocked long, fluid waves in Sicily.
Celebrity hairstylist Cesar Deleon Ramirez created the look using UNITE Hair products.
"This is the perfect style for summer nights out, formal summer events and even paired with vacation looks," says Deleon Ramirez. "My inspo for this look came from the sketches drawn by the designer, as well as the hot, sexy and sultry weather in Sicily."
Long wave how-to: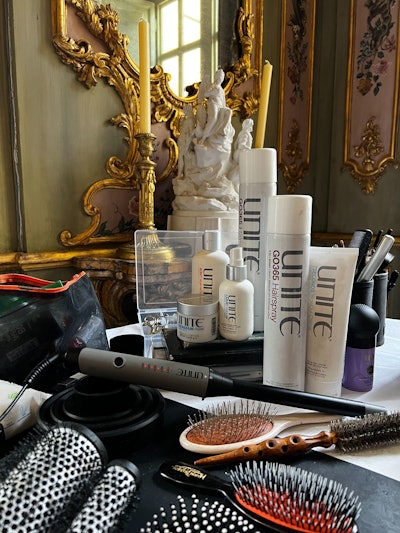 On damp towel-dried hair, begin by creating a deep side part on the client's most flattering side and spray 7SECONDS Detangler from roots to ends until hair is fully saturated.
Next, apply BOING Defining Curl Cream from roots to ends and scrunch into curls.
Use a wide-tooth comb to create separation. Then, form waves around the face and direct the hair behind the ears. Clip the hair around the face and flatten behind each ear. (Optional: Leave out small strands around the face to use as curl details).
Next, apply strong-hold SESSION-MAX Spray from roots to ends.
Using your blowdryer on a low, warm setting and a diffuser, dry the hair while spraying a few more layers of SESSION-MAX Spray.
Once the hair is fully dry and set in place, remove the clips and spray 7SECONDS Glossing Spray all over to give hair a high-shine finish.
Optional: Twist small wet strands into curls around the face and use GO247 Hair Gel to adhere them to the skin. Then, spray a little SESSION-MAX Spray for max hold.