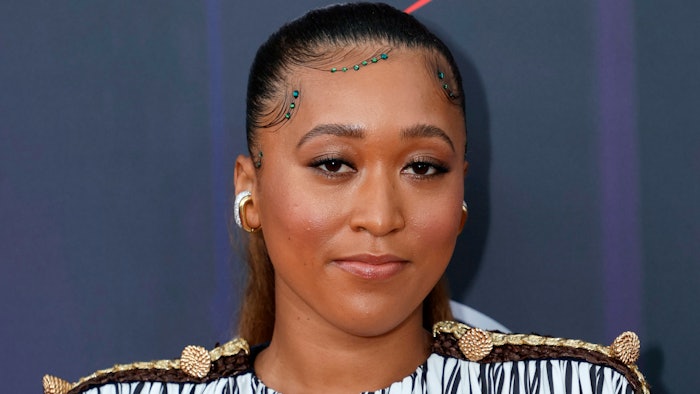 Naomi Osaka rocked a showstopping gemstone ponytail as she was crowned Best Female Athlete and Best Female Tennis Player at the 2021 Espy Awards.
The shiny ponytail with green gemstones at the hairline was created by stylist Marty Harper using a variety of Sebastian Professional styling products.
"When creating this look, the blouse and skirt from Louis Vuitton pushed us. It was about the balance of strength, youth and reflection," Harper explains.
Get the Look: