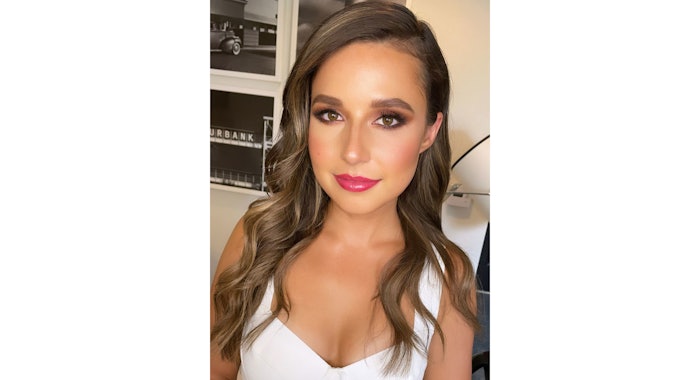 While loyal fans tune into "The Bachelorette" to get their weekly dose of romance (and drama!), soaking up showstopping beauty looks is a bonus.
This season's leading lady, Kate Thurston, rocks some seriously swoon-worthy waves that Nora Doench (@beautybynorad) created using UNITE Hair products.
Here, Doench breaks down her process:
To prep hair, use UNITE TEXTURIZA Spray before using a curling iron. This creates a little extra hold and bounce to the style. 
Using a 1½-inch curling iron, alternate the direction of the curls to get more texture and volume. "After finishing the 

waves

, I apply TEXTURIZA Finishing Foam throughout the hair with my fingers to loosen the curls a bit and to create extra hold, then brush through," says Doench. "This gives the hair a nice bounce."
To finish, use MAXCONTROL Spray to diminish flyaways, spraying onto fingers and then smoothing the front part of the hair for sleekness.