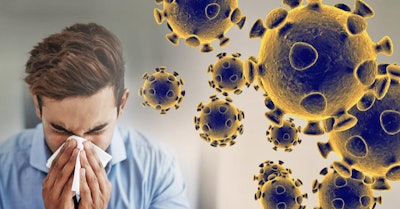 As the talk and precautions around coronaviurs (COVID-19) continue to swell, so too does the panic and misinformation. Now is the time to be a true leader, says Nina Kovner, chief awesomeness empowerer at Passion Squared, a brand-building and social media marketing agency designed for the creative hairstylist. She has graciously allowed us to repost her thoughts on how to be a strong and clear leader in a time of uncertainty. For more information, please visit www.passionsquared.com.
"Clear is kind, unclear is unkind." Brene Brown
As leaders and small business owners, it is always our responsibility to be clear in our communication, intentions, vision and all the things.
Today, now more than ever, in light of the COVID-19 virus, you need to consider how you are creating clear communication with both your teams and clients around your sanitation practice and process, along with your appointment + time off policies (we call them agreements here at Passion Squared) and if you have chosen to adjust them.
This is not creating hysteria, it is helping to eliminate it.
This is a topic we have been discussing over the past week in our A School program, and one I wanted to bring to our larger community.
Fear is a natural human response to the unknown. You likely already know someone who has been impacted by this global emergency. Events canceled, schools closed, travel halted; all of these things have an impact on our communities, clients, friends and family.
I personally have been impacted, as have several humans I know, both personally and professionally.
So what can you do right now? Here is my advice:
1. Review your current sanitation practices and determine if you need to adjust them.
2. Review your current appointment policies and determine if you need to adjust them.
3. Review your current time off/sick day policies and determine if you need to adjust them.
4. Create clear, simple, kind communications for your team and clients.
Some people fear canceling appointments when they are not feeling well due to the fee and loss of money.
Some people fear public spaces due to anxiety and the potential of them getting sick.
Some people fear calling in sick because they may lose their job if they do.
We have seen some incredible leadership on this from people in our community and wanted to share their anointments, posts and emails to help you craft your own communications and statements.
Always be mindful of your brand purpose, promise and people along with using language that most consistent with your brand.