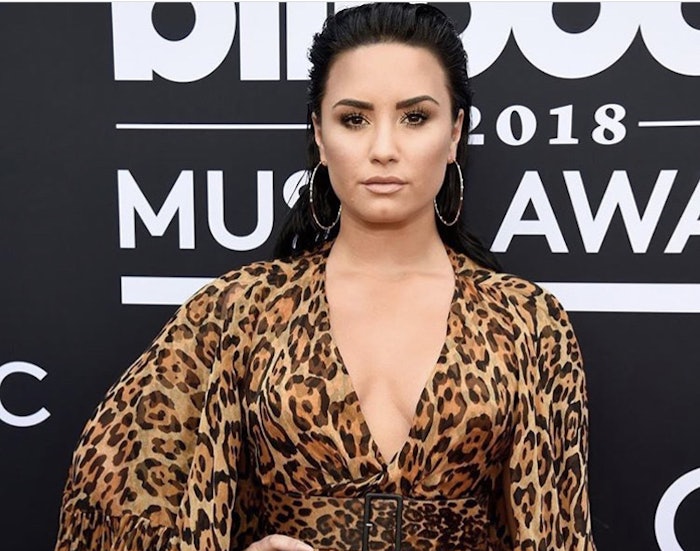 Cesar Ramirez was the hairstylist behind Demi Lovato's amazing gelled-back look at last night's Billboard Music Awards and shared his process with Launchpad!  To get your clients red-carpet ready, follow these seven steps!
To start, I prepped Demi's hair with BioSilk Hydrating Therapy Moisturizing Shampoo and Conditioner.
On toweled dried hair, I evenly applied BioSilk Silk Therapy Beach Texture Spray for body and texture.
With a flat brushand my BioSilk Titanium Blow Dryer I directed all the hair back and away from the face for controled volume and to create a tousled slick back look.
Once hair was dried, I layered BioSilk Glazing Gel in small sections from the bottom to the top of the head and brushed each section back.
While applying the gel,  I set the hair with its natural texture in clips to create the ultimate wave.
To set the look, I attached the diffuser to my dryer and dried on low heat.
Once dried and set, I removed the clips and finished the look with BioSilk Silk Therapy Finishing Spray.
[Images from Instagram]