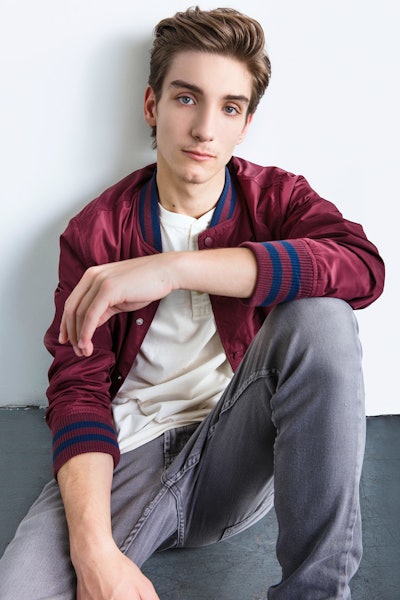 Fades have been great for business, but let's face it, growing them in gracefully can be a challenge due to the extreme difference in hair lengths.  Now that longer looser styles are emerging, Jesse Linares, Sam Villa ArTeam, shares tips to help barbers and stylists convince clients to stick it out for the long run.
"Transitioning to a longer, brushed-back style takes time and patience, and there will definitely be an "awkward phase" to push through as hair grows," said Linares. Following these tips will make the journey more pleasant.
1. Keep the edges clean: Longer hair tends to misbehave throughout the day, so make sure guests come in regularly for minor cleanups, especially at the neck and around the ears. Keeping the perimeter of the haircut tidy will allow the interior to grow in nicely without the shape looking unkempt.
2. Preparation is everything: Disciplining hair to stay in position is essential and that starts with the right styling products and a Sam Villa Light Professional Ionic Blow Dryer. Focus more on foundational volume or smoothing products (depending on needs) that can be blown dry into wet hair. Redken Heat Design 09 is good for controlling frizz on all hair types and provides a plush end result—perfect for foundational blow drying before applying paste or pomade.
This sort of styling creates behavior in hair, and going from wet to dry with the right product will provide longer-lasting control than just finishing products like pastes and pomades. Save those for last, to provide the final touch to the established look. Redken Brews Clay Pomade is a good finisher after blowing dry – it creates a pliable matte finish that just gets better the more it is worked.
[Image courtesy of Sam Villa]