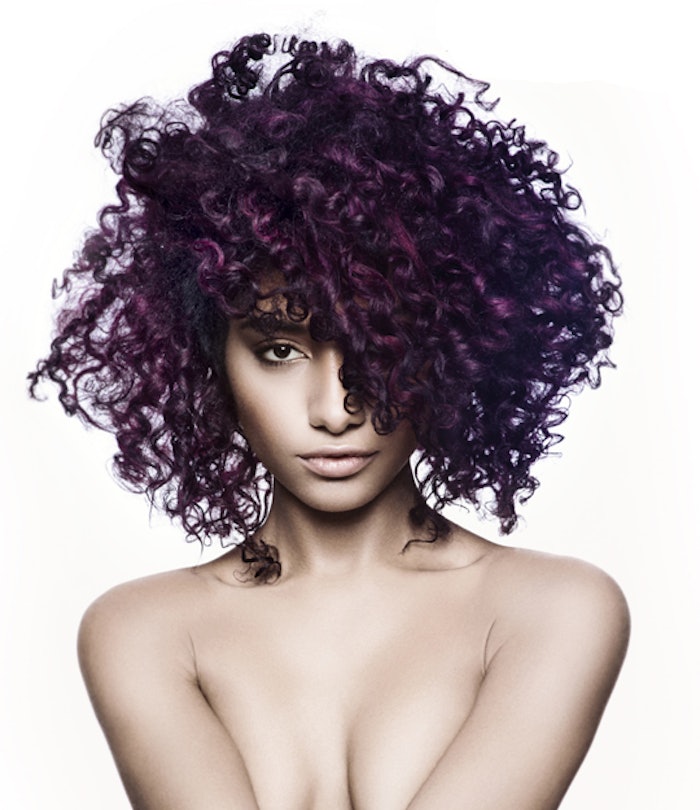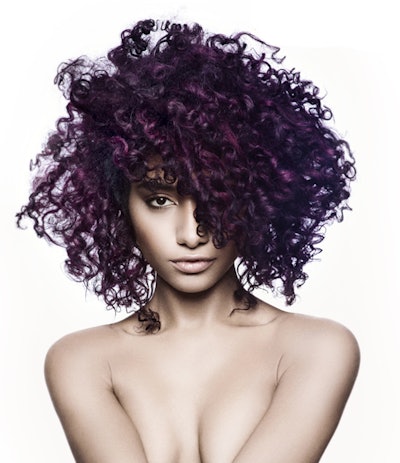 Look 1: Flirty Curls
Step 1: Start hair in natural curly form and spray entire head with Noni Fruit Leave-InConditioner until hair is 25% damp.
Step 2: Taking a 1" box section, apply a dime-size of Design Foam to each section you are working on, following a brick-lay pattern.  
Step 3: Split sections in two, and twist both sections in the same direction. One twist will be stationary, while other twist wraps opposite of the initial twist. (Ex: twist both to the right, then cross to the left.)
Step 4: Twist section all the way down, then finish off the section by taking a fine-tooth comb and marrying the ends together, creating one clean, defined curl.
Step 5: Continue all over the head. Let set until hair is completely dry.
Step 6: Using Keratin Healing Oil Hair Treatment, start to untwist section. Take your time to ensure clean definition. Then expand curls by slightly pulling sections apart, making sure to twirl each end with Keratin Healing Oil Hair Treatment, remaining clean and polished.
Step 7: Finish with a generous mist of Color Illuminator.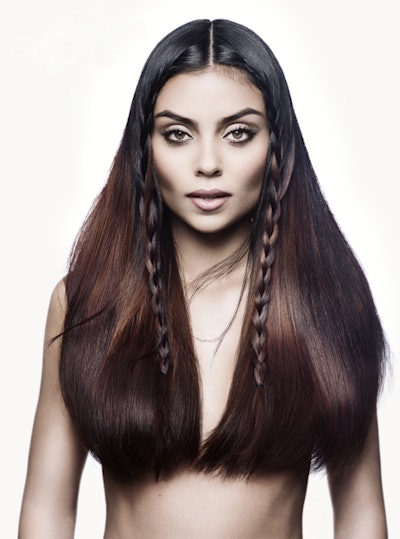 Look 2: Face-framing Braids
Step 1: Apply Zero Weight Gel to damp hair and blow dry smooth using a cushion brush.  
Step 2: Working off a center part, create two small braids at the front hairline that are attached on one side by a half-French braid technique.  Maintain a vertical line with the braids, allowing the hair being added to drape a little so it can be fed into the braid.  Secure braids with elastics.
Tip: Keep your braid clean with a dab of Brilliant Texture.  Apply to the fingertips and smooth as you braid.  
Step 3: Apply Keratin Healing Oil Lustrous Finishing Spray to control fly-aways and create the perfect finish.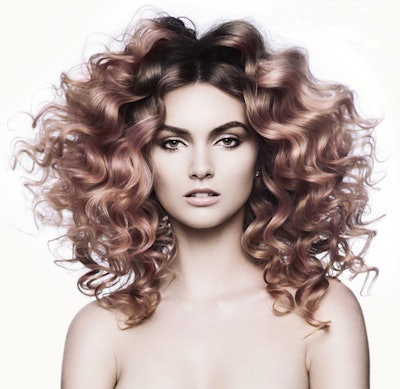 Look 3: Voluminous Curls
Step 1: Apply a small amount of Foundation Mousse to damp hair, and rough-dry using fingers.
Step 2: On dry hair, use a ½" Marcel curling iron, and create rope curls in medium-size sections.  Keep the curl pattern organic, by alternating the direction of the curls.  Allow curls to drop and cool without touching.
Step 3: Pick up each rope curl and open up the curl, working from the base of the curls to the ends. Mist each curl with Dry Texture Spray after you have expanded it.
Step 4: Flip the hair over and loosen the curls, misting the hair all over with Dry Texture Spray.
Tip: For modern, less contrived curls, take irregular-shaped sections that overlap one another randomly.
[Images courtesy of L'ANZA]