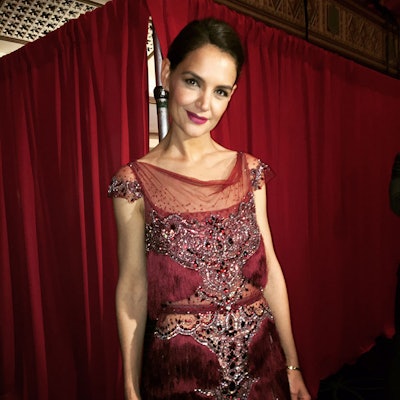 The trend of hair tailored for the individual continues, this time translating from the Catwalk onto the Red Carpet. At the American Heart Association's Go Red For Women, Red Dress 2017 Collection presented by Macy's, celebrities are strutting their stuff on both, for a cause close to their hearts. 
Key Hair for the show, Jenny Balding of the Cutler Salon, makes sure each celeb looks their most glamorous before stepping out. Because all the ladies are wearing a different dress by a different designer, Jenny boosts their individual looks through their hair. "It's all tailored to them," she explains. "You want to make the woman feel gorgeous in their dress; you're enhancing what they look like so it works with the whole outfit," she continues. "My first question is, what's your dress like?" adding, "And then we can create from the neckline."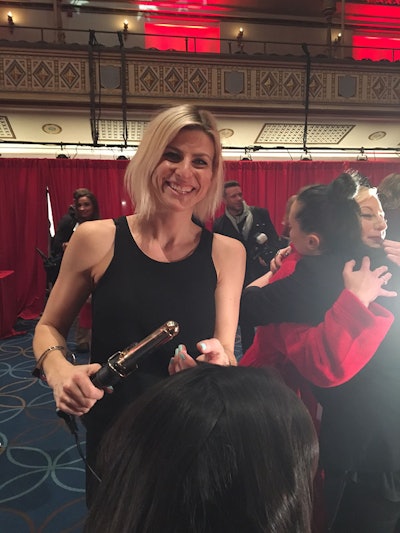 To get show-stopping barrel curls that enhance any look, Balding uses Redken Powder Grip, which she sprays at the root to create volume and texture. She then goes through the hair with a curling iron throughout, brushing out the curl for a "luxurious wave." To achieve the multitude of styles for tonight, Balding uses the one-size-fits-all Redken Fashion Work to seal the deal in any situation.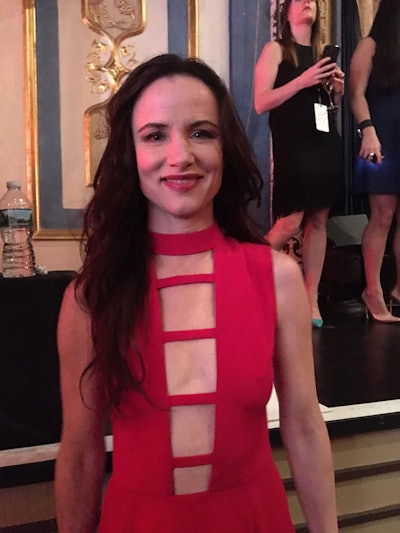 [Images courtesy of Emilie Branch]