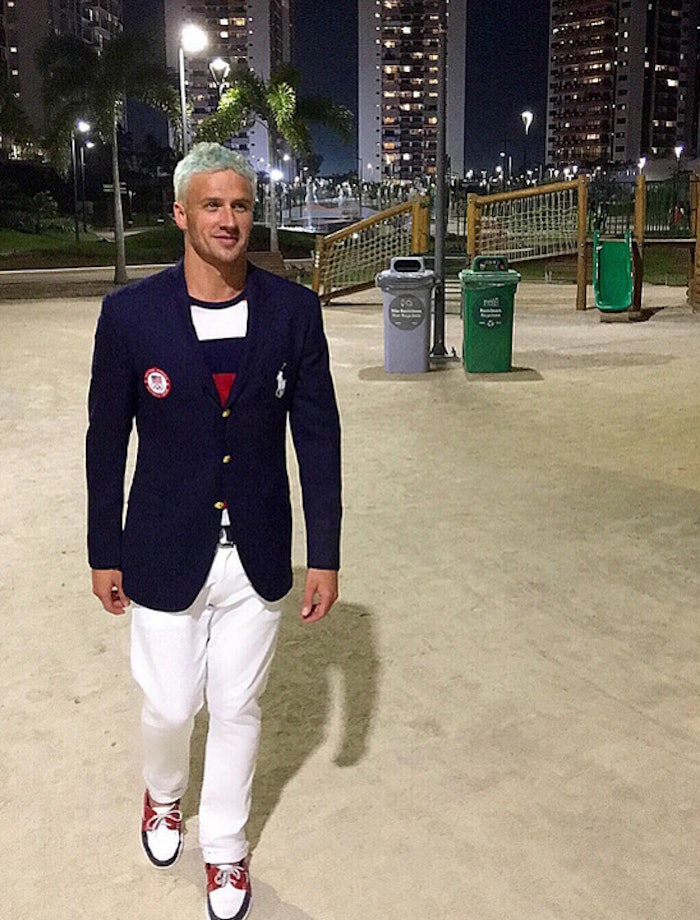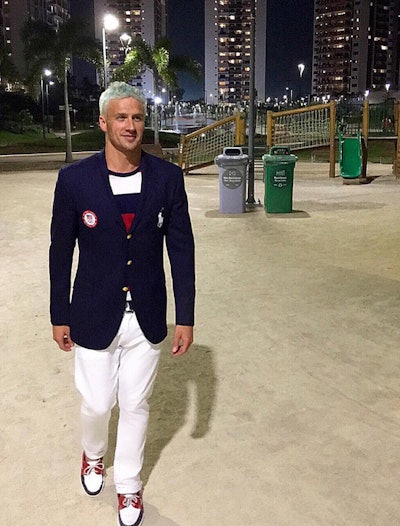 Champion swimmer Ryan Lochte has 12 Olympic medals to his name, including 6 gold ones, but it's not his athleticism that has everyone talking lately -- it's his hair. Lochte debuted a new look for this year's Olympics in Rio: a bleached blonde, ever-so-slightly blue hair color that quickly turned a silvery green just as concerns about the quality of the water in the Olympic pools arose.
According to Leslie Wade Wooldridge, Global Marketing Manager for Malibu C, "It's actually a common misconception the chlorine causes 'swimmers' hair,' as chlorine is a harsh oxidizer that only compounds the real problem, which is copper. As a bleached blonde, Lochte is particularly high risk for discoloration… because bleached blonde hair is already highly oxidized."
While the new minty hue isn't necessarily a bad look, many clients want to avoid a similar unintentional makeover during the summer months. This is especially important for those guests who have hopped on the pastel and silver hair color trends, or have lightened up their locks for the warmer season.
Helping clients avoid unintentional discoloration and general damage caused by chlorinated water, sea salt, excessive sun exposure, and other common summertime elements, starts in the salon. Offer a restorative wellness treatment, such as the in-salon Malibu MakeOver service by Malibu C Professional, which helps naturally remove impurities like chlorine and mineral deposits from the hair. A deep-conditioning treatment can also help restore the health of your client's hair, leaving locks soft rather than brittle. It's important that your guest continues to treat summer-weary strands at home, so be sure to recommend products that can help tone, purify, cleanse and condition, and remind clients to always rinse their hair as soon as possible after swimming.
They might not all be Olympic swimmers, but with these tips, your clients are sure to have gold medal-worthy hair!