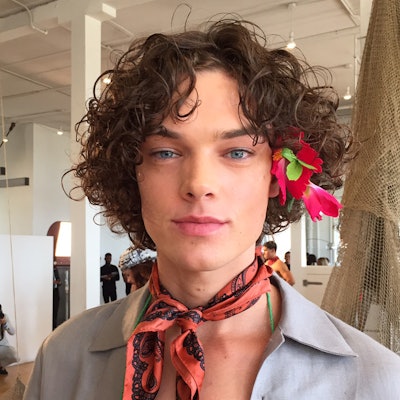 At New York Fashion Week Spring/Summer 2017, lead hairstylist T. Cooper of Metro Look and her team were sponsored by ECRU New York and Wahl Professional to create textured beach hair for the BENCH/Body x CADET presentation. This season, BENCH/Body collaborated with CADET for a limited edition collection inspired by tropical, island vibes.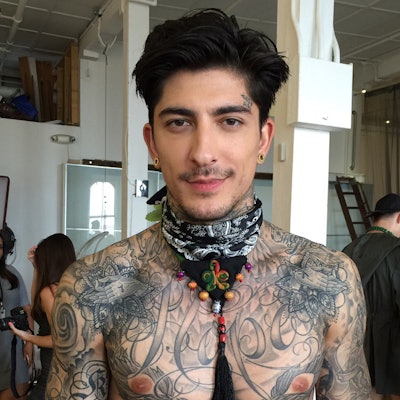 To complement the SS17 collection, Cooper created a casual, beachy look - nicknamed the "Manmaid" - using ECRU New York products: Silk Texturizing Balm, Sunlight Spray and Marine Thickening Balm. "We knew that the models would be entwined in fishnet for the presentation, so I wanted all the models to look like they just came in from a swim," said Cooper.  
Get the Look:
After cleaning up the hairline, sideburns, and facial hair with a Wahl Black Peanut Trimmer, the hair was sprayed wet to release models' natural curl patterns (models with straight hair were styled with a curling iron twisted in alternate directions to give the appearance of a waves).
Next, stylists rough-dried hair from underneath to avoid disturbing curls.
Stylists then used the Silk Texturizing Balm to shape the hair and make it look piece-y, followed by Sunlight Spray to lock in the shape.
Finally, stylists used the Marine Thickening Balm in random sections to make hair appear slightly wet. Some models had flowers placed in their hair to give even more of an island vibe.