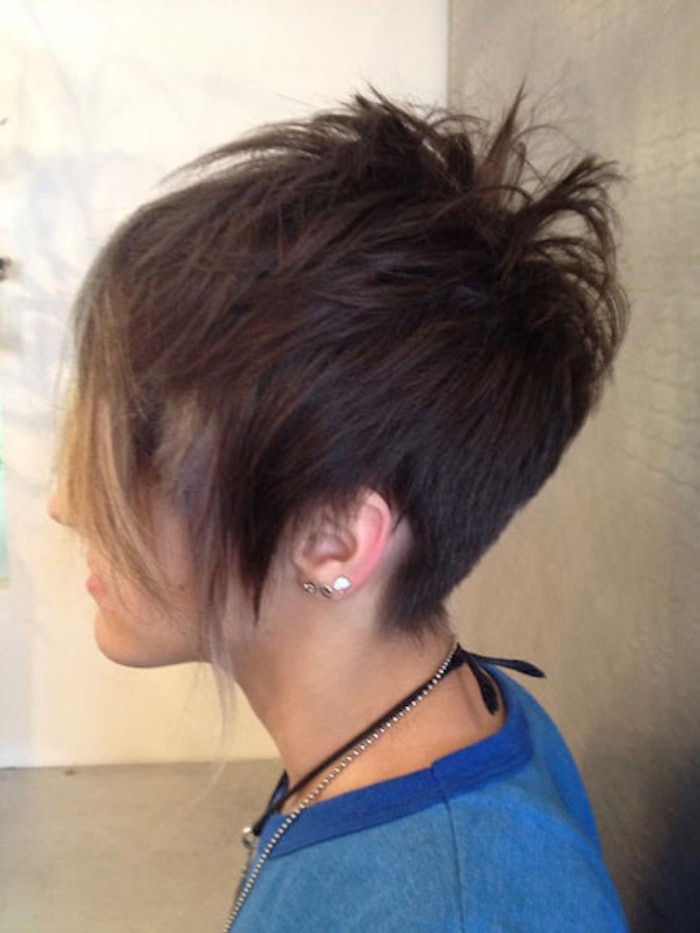 Lori Panarello, KMS California North American Artistic Team Member from I.d salon (New York) says this spring it's all about SHORT HAIR!

"As the weather gets warmer, I'm finding that more and more clients are asking for shorter lighter styles. They've seen the trend now for a while, and with spring here, they're ready for a change," explains Panarello.

Panarello suggests keeping short styles fresh for spring by adding soft playful fringe, a slight disconnection, lift at the crown and/or a little texture. These accents can also be added to longer styles to create a feeling of lightness and help start the transition to shorter styles.

"A great way to create height in the crown is to take horizontal panels, and using the tip of your shear, lightly back cut. This creates short bits that support and elevate the longer bits, creating lift," explains Panarello.

To finish, apply a bit of KMS® California HAIRPLAY® messing creme to damp hair and use hands to pull pieces of hair up to create height and texture.
[Image courtesy of Glow Communications]

Related:  Hairstyles How To: Core Cutting  |  Hairstyles How To: Spring Pastel Hair  |  Hair Styles How To: Quick and Easy Updo  |  Hairstyles How To: Mixing Color Creatively  |  Hairstyles How To: Best Side Part  |  Hair Styles How To: Bubble are the Key to this Season's Updos |  Hairstyle How Tos: Twenties Inspired Hair