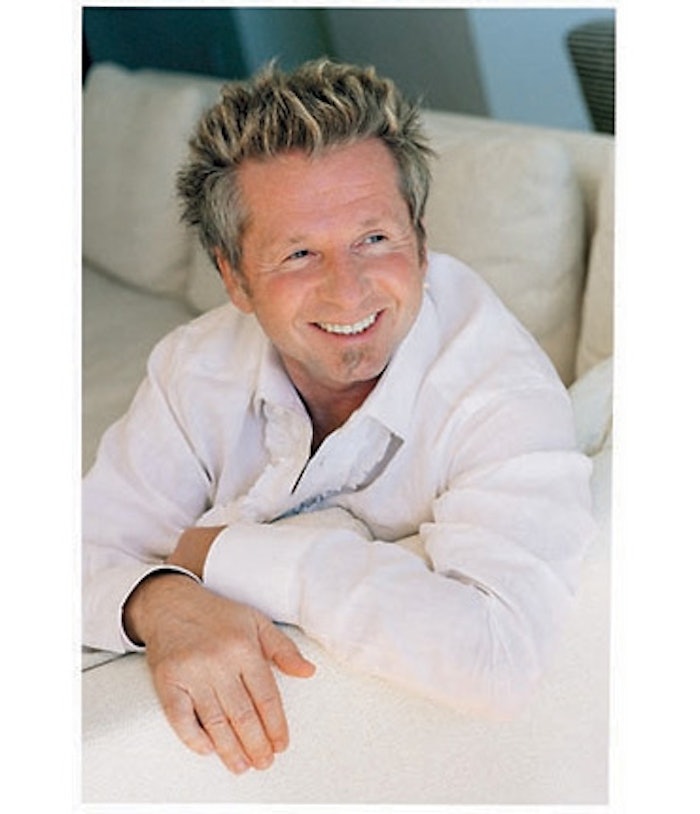 The holidays are a time of travel, and one never knows what type of environment they may end up in this holiday season. Different hair styles fair better in certain elements, and certain tips and tricks can help to keep hair under control. Celebrity stylist, Laurent Dufourg of Privé Salon, gives some tips on the best styles to hide hair from the elements.

RAINY DAYS: Sometimes frizz will get the best of hair, so opt for a straighter style during the winter months. "If you prep the hair with the correct product you can really eliminate frizz and get a cleaner look," says Dufourg. Protect hair with a product similar to Privé's Thermal Protection Detangling Spray which closes the hair's cuticle and will leave your hair with a smooth, glossy finish.

BEACHES: Getting away from it all in a tropical paradise this winter? The beach is a great place to embrace those loose, natural curls. "The natural salt from the ocean and sand can give your hair great texture," says Dufourg. Before going to the beach use something to activate and define those curls, like Privé's Curl Activating Crème to achieve those beachy waves.

SNOWY SLOPES: The harsh winter weather can cause hair to turn brittle and dry. When the snow is falling try creating a sleek, smooth pony tail. Use a product that controls unwanted frizz and fly aways, like Privé's Flash Brilliance. Flash Brilliance soothes and moisturizes the hair, leaving it silky and shiny. "Apply heat to the hair to add an extra dimension of shine," says Dufourg.

DESERT: The desert can really suck the life out of one's hair. Using a conditioning hair mask can restore hair's moisture and bring it back to life. "Try wrapping your hair with cellophane, apply heat with a blow dryer for fifteen minutes and rinse for a more intensive treatment," says Dufourg. Using a mask like Privé's Intensive Mask will allow natural hair to be star; no extra effort required.

HUMIDITY: Notice that hair seems to fall flat in high humidity? Fight flat, lifeless hair by putting it in a messy bun. This is an easy and effortless style, while still looking chic. "Pulling the ends of your hair through the center of the bun is a simple way to achieve this look," says Dufourg. Finish of the look with hair spray, like Privé's Finishing Hair Spray to lock the look into place and protect hair from humidity.
Image courtesy of Fox Greenberg Public Relations.
Related:  Pirri Hair Group's Tips to Protect Your Hair This Winter  |   Holiday Hair: The Ballerina Bun  |  Holiday Gift Guide: Gorgeous Giving  |  Holiday Head Turner  |  Winter Travels  |  12 Days of Joi