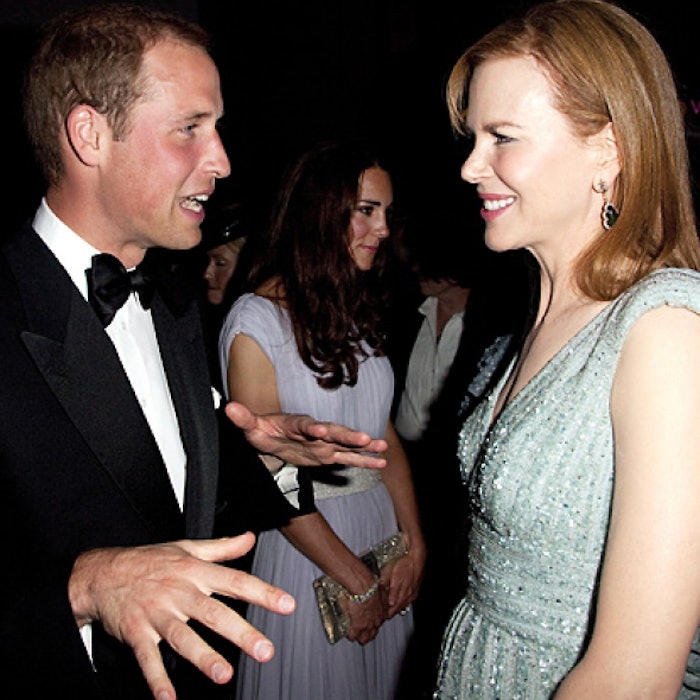 Nicole Kidman went 'Royal' during her attendance at the BAFTA Brits to Watch Event on July 9th.
 
With the who's who of Hollywood joining the Royals for this "A" list event, celebrity Hairstylist David Babaii wanted to create a look fitting to meet the Duke and Duchess of Cambridge.
 
To create this regal look, David began by warming a small amount of Couture Colour Pequi Oil in the palms of his hands before applying it through the hair. His insider tip: "I've found warming this product actually boosts its ability to seal the cuticle, while repairing and strengthening each strand. Not to mention the shine!"
 
Next, he dried her hair with the nozzle attachment and a large round brush to smooth hair completely straight.  In order to achieve flawless finish, control is a must. David sectioned her tresses first: top, sides and back. To begin, he started by drying the nape area first and then proceeded until her entire head was dry.  
 
For the final step, he applied an additional amount of Couture Colour Pequi Oil and went through her sleek strands to smooth and create this mirror finish.
Image:  Pool/Getty Images Entertainment