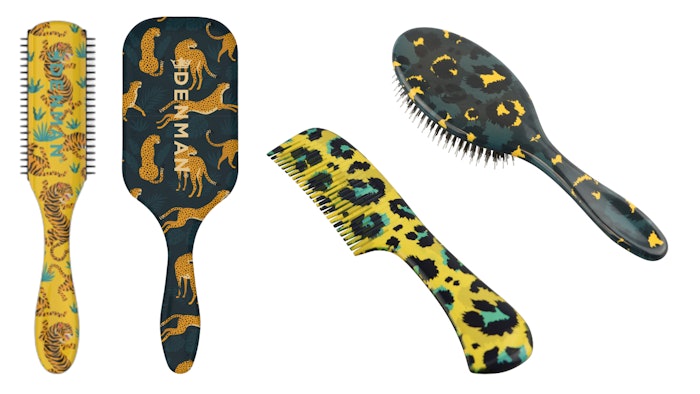 Courtesy of Denman Professional Tools
Denman Brush has launched their new Wildcats Collection. 
The NEW Deluxe Style & Shine D81M Leopard Spots pattern and DPC6 Deluxe Handle Yellow Leopard Rake Comb join the Deluxe Tangle Tamer Ultra Leopard D90L and Original Styler D3 Tiger pattern to complete the range. These patterns will pop in any salon kit.
The collection is now available on Denman's website. Hair professionals that sign-up for a trade account can access special discounted prices.