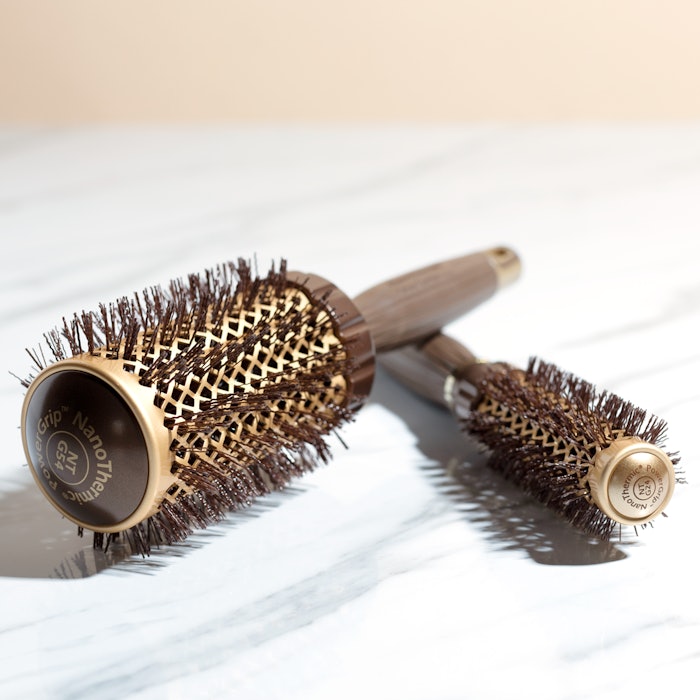 Courtesy of Olivia Garden
Olivia Garden will add the NanoThermic PowerGrip Brush Collection to its lineup of tools in July 2022.
This new collection provides similar tension to boar bristles combined with the drying power of a thermal brush.
Key Benefits of the NanoThermic PowerGrip Brush Collection:
Unique wavy, patented barrel design gathers bristles in rows with outstanding grip and tension control, allowing easier and faster shaping, smoothing and straightening for medium to thick or coarse hair.
Ideal for cowlicks, bangs and beveling ends.
The ionic bristle tips are polished and rounded to moisturize the cuticle, help nix frizz and add more shine to strands.
The ceramic-coated barrel heats up faster and retains heat longer with extra-large vents that  reduce drying time.
Easy-grip, lightweight ergonomic design.