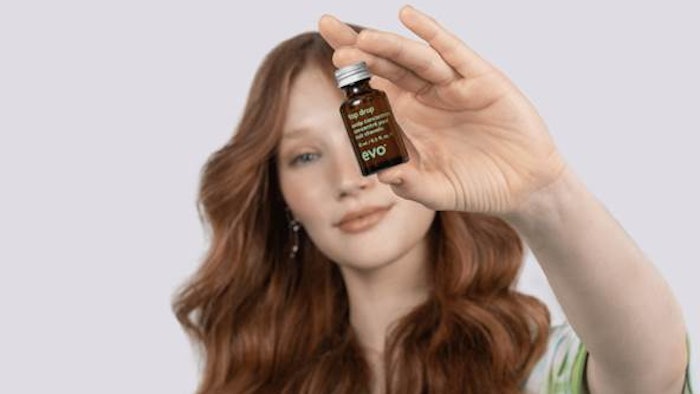 Courtesy of evo hair
evo hair adds a shiny, new offering to its in-salon treatment range for ultimate scalp glory, straight up.
Top Drop Scalp Concentrate is here to instantly soothe, balance and protect the scalp, while also improving the condition of the hair. It joins the other three treatments in the range: top drop repair, top drop hydrate and top drop platinum blonde.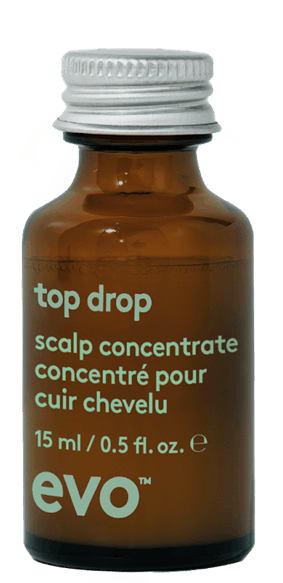 Recommended for everyone, but especially those with dry, itchy and irritated scalps, Top Drop Scalp works to reduce inflammation, itchiness and irritation to leave the scalp instantly calm and refreshed. It creates a protective, hydrating barrier on the scalp's surface to maintain moisture levels and helps to regulate oil production to leave the scalp's natural oil level balanced.
The benefits don't stop at the scalp. Like the rest of the Top Drop Treatment Range, the scalp concentrate smooths, softens and detangles to leave the hair in top-notch condition.
All Top Drop Treatments are vegan, cruelty free and made without sulfates parabens or gluten. Because most professional treatments are typically made from plastic too small to be recycled, evo hair has used glass bottles with aluminum lids to that can be infinitely recycled. Top Drop boxes and shippers are made from recyclable FSC (Forest Stewardship Council) certified paper and are packed ever-so-tightly to reduce packaging wastage and lessen the brand's carbon footprint.