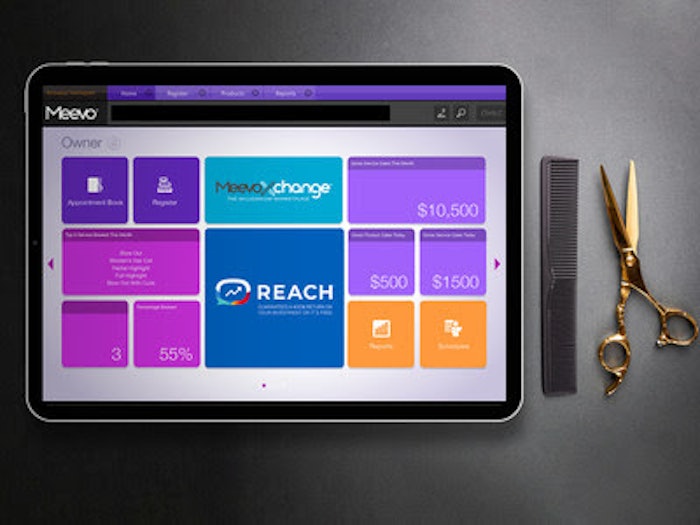 REACH by Octopi is now included within Millennium System International's Meevo 2 Xchange Marketplace.
The team at REACH helps health and beauty business owners keep their appointment books filled—most specifically, filling last-minute cancellations. REACH uses advanced machine-learning to automatically send text messages and emails to the right client at the right time.
"REACH is so special because it requires virtually no setup or upkeep as it follows your existing Meevo 2 online booking settings," says REACH by Octopi CEO Patrick Blickman. "REACH by Octopi plays 'matchmaker' by connecting your clients that are due and overdue with open spaces in your Meevo 2 appointment book over the next few days, automatically."
"REACH delivers the AI-powered smart scheduling features to help keep our salons and spas booked and growing," adds Millennium Systems International CEO John Harms.
The platform also includes the REACH Revenue Guarantee, which is the company's oath that each location will see a minimum of $600-$1,400 in new booking revenue every month.