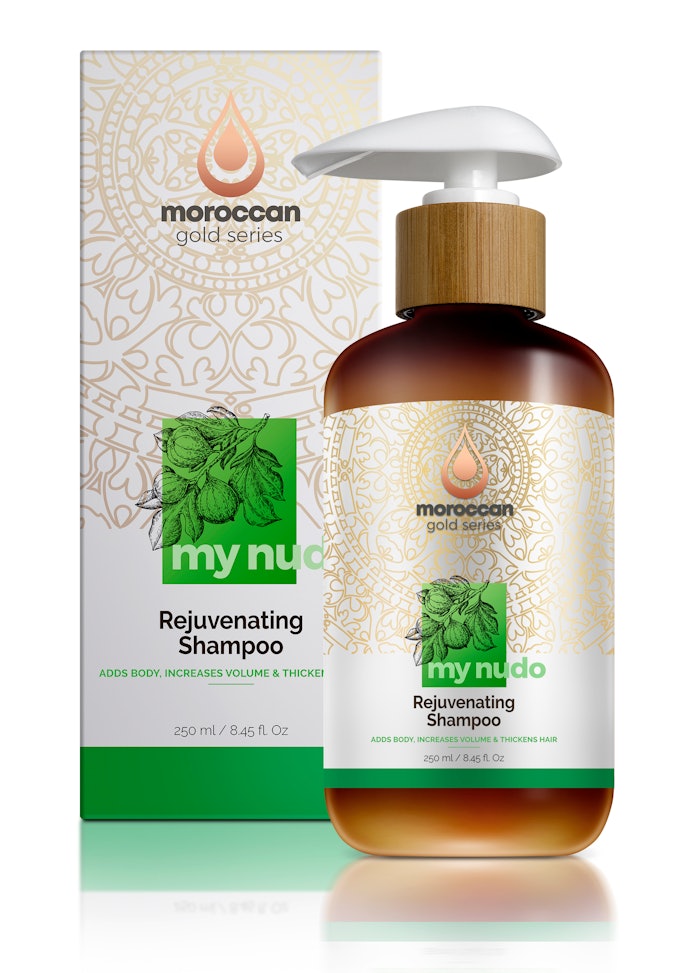 My NuDo is an intense hair therapy shampoo for fine and thinning hair by Moroccan Gold Series.
Moroccan Gold Series is an indie brand dedicated to providing high-quality and results-driven hair treatment products through a special blend of naturally derived ingredients. 
This innovative shampoo adds body, volume and shine to the hair as it strengthens and reduces breakage. It also deeply cleanses the scalp of excess oils and other unwanted elements that can affect healthy hair growth.
Many have seen results in two to three weeks after daily use. For optimal results, recommended use is eight to ten months.
This product will be available in the U.S. on October 1, 2020, on Amazon.com, in fine salons, day spas and med-spas.