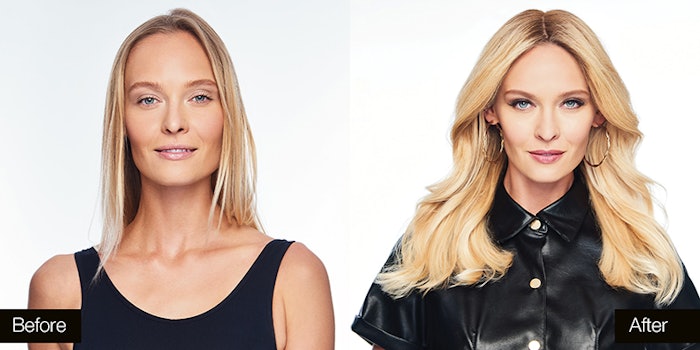 Model is wearing Charmed Life 12" in SS Golden Wheat
As we age, our hair tends to thin. Other factors like stress (hello, COVID-19!), new motherhood or genetics also contribute to the fact that upwards of 40 percent of women will have visible hair loss by the time they are 40 years old, according to the American Academy of Dermatology. 
While many women may believe that there's nothing they can do, the truth is much different, thanks to Raquel Welch Wigs. The global leader for over 20 years in wigs and hair accessories, Raquel Welch now offers Transformations Top Pieces by Raquel Welch, a collection of toppers, clip-in bangs and hair accessories that are perfect solutions not only for women experiencing hair loss, but for fashionable women wanting to add more to what they already have.
The Stages of Hair Loss ​
Just like all women are not the same, so too is all hair loss not the same. Some women may experience a receding front hairline, others thinning at the temples, or even partial hair loss along the part or in the crown area. Because the variety of hair loss needs is diverse, so are the Transformations product options. 
To help you assist your client in finding the right Transformations hairpiece for her needs, Raquel Welch has created a special visual that outlines the various stages of hair loss.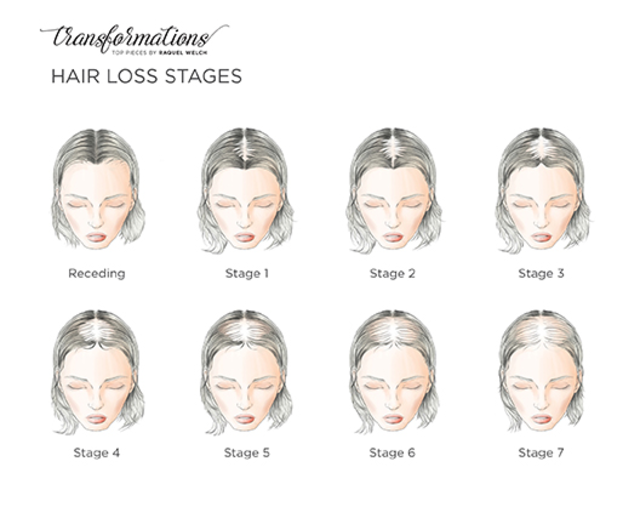 For a receding front hairline or thinning at the temples, try a clip-in bang or fringe style. For hair loss along the part or crown area, a top piece is ideal. Select a style with a base size that is at least a half-inch larger than the area of hair loss. Top pieces are small, lightweight and an excellent choice for women who don't need the coverage of a full wig. And when the hair loss is more extensive, Raquel Welch offers a complete range of beautiful full coverage wigs.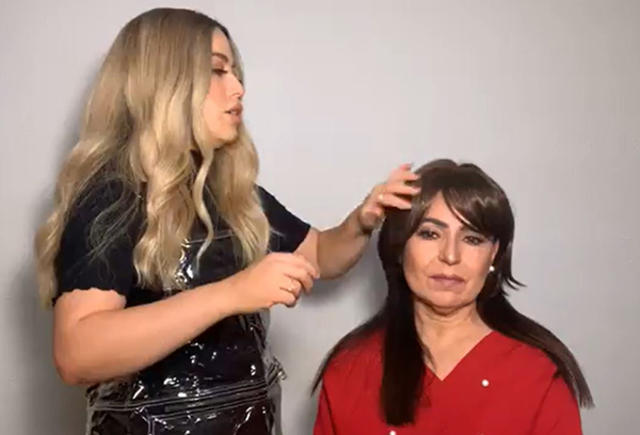 Click link to watch these toppers in action....
https://www.facebook.com/beautylaunchpad/videos/360300721847848
The Benefits of Transformations
Transformations hairpieces are designed to be comfortable, secure and, above all, natural-looking. There are options for every budget and include high-quality features such as a hand-tied base and/or lace front. Additionally, clients can choose from 100-percent human hair or Tru2Life strands, which are heat-styleable synthetic fibers that can be curled or straightened and won't react to humidity. Additional options include pieces with a monofilament top, part or crown that gives the natural appearance of hair growing directly from the scalp. What's more, each piece comes in a wide variety of colors to blend beautifully with your client's shade.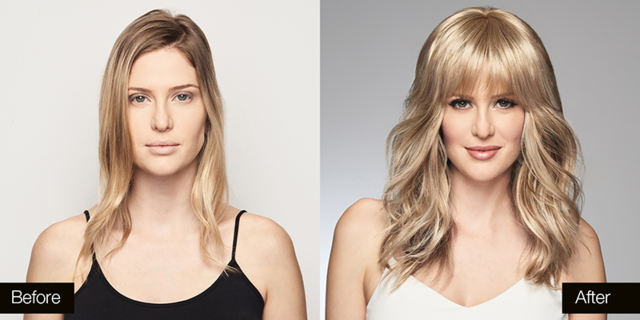 Model is wearing Faux Fringe in Golden Wheat
For those who just want more of a good thing, these helper pieces are also perfect to add much needed volume to fine, limp hair. 
Raquel Welch Wigs believes every woman is beautiful! Sometimes, we just want to have some fun with our hair and other times, we really need to show it some extra love. Sign up in the form on the right to be entered to win our Transformations gift package. This will include:
1 x Transformations Top Pieces by Raquel Welch topper in synthetic or human hair fiber
1 x Raquel Welch Wigs holiday cosmetic bag
Colors and product subject to availability. Total prize package valued at approximately $800.
To learn more, visit www.raquelwelchwigs.com/transformations or call 1-888-655-8900. Shop the wide range of offerings at https://www.thewigcompany.com/transformations-by-raquel-welch/.