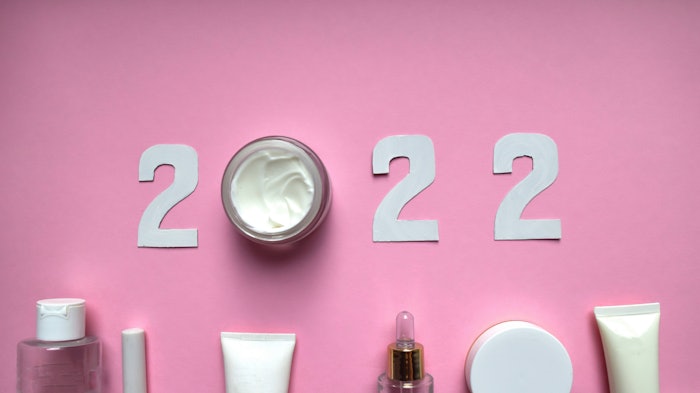 Last year didn't exactly turn out as expected, and more than ever, I am in need of inspiration to kick off 2022 in the best way possible. Hence why, when considering the artist to feature on this issue's cover, I wanted to choose someone who was an inspiration not only to myself, but to the professional beauty industry. Enter educator and #mydentity brand founder Guy Tang: He's a motivating force in the pro community—encouraging others through his education and artistry, not to mention his hustle (seriously, I don't know how this man finds the time to sleep!). But what not everyone may know is that his path to pro-beauty greatness was filled with trials that helped transform him into the leader he is today—to read about his journey, flip to page 32.
Another source of inspiration to rejigger your color ambitions for the new year? The newest striking shades of scarlet that are heating up IG feeds, and will soon (if they're not already) translate to clients in your salon chair. To learn ways to ramp up your red-hair game through the latest techniques and trends, turn to page 38.
Happy New Year! Make 2022 a beautiful one.
Soy wax candle features the brand's signature scent—a combination of bergamot, lavender, ylang ylang, orange, geranium and patchouli—and is embellished with a malachite crystal that's symbolic of positive transformation.
Endota Spa Signature Blend Malachite Candle @endotaspa
Kit contains Smoothing Body Scrub to polish skin in the shower, Redefining Body Balm to aid in firming, and Revitalizing Body Oil for a decadent pampering experience.
Tata Harper Body rejuvenation treatment kit @tataharperskincare
Cold-pressed virgin coconut oil and dilo, macadamia and sikeci nut extracts combine with fresh coconut milk for a moisturizing—and fragrant—total body experience.
Pure Fiji Coconut Milk Bath Soak @purefiji
Time for Yourself
Make self-care a priority in 2022. Here, a few objects of tranquility you can turn to after a long day spent on your feet.
Mask works to clarify complexions via charcoal as it conditions skin through capuacu butter.
One Love Organics Love + Charcoal Masque @oneloveorganics
Planner contains myriad opportunities for both personal and professional growth, with options for goal setting, financial tracking, marketing planning, gratitude journaling and more.
Hair Love Plan to Win Planner @hairloveuniversity