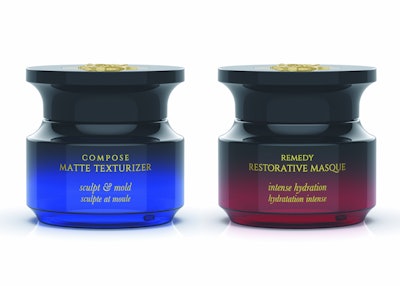 There's no doubt that hairdressers have helped lay the foundation in turning the beauty industry into a financial powerhouse. These artists share their skills with their peers and their adoring clienteles through a variety of tools and products, creating balance between art and craft. ÄZ Haircare was created for the discerning hairdresser who aims to inspire creativity while fueling their passion for their profession with a nod to the rich history it has evolved from over the years.
The packaging's alluring look is set apart with rich jewel tones that help distinguish the brand from others retailed in salons and encourages engagement with clients. The indulgent, sensual line was influenced by designer Tom Ford's sexy collections and fills the void between the mid-level and high-end brands currently available to professionals.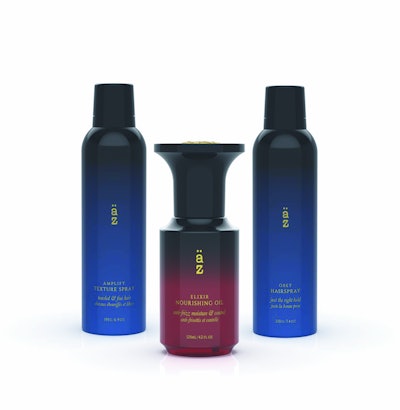 ÄZ (pronounced "oz") Haircare's high-quality ingredients matter as much as follow-through performance. Two years were spent creating pure and authentic formulations that are sulfate free, color safe and Keratin safe without compromising the way they perform in the hairdresser's hand as it conducts its creative symphony on the hair. The products, carefully crafted to be tools for the hairdresser who is focused on doing the best work possible, are simple to understand with a comprehensive range of offerings in just 13 SKUs. Designed to be used alone or in combination, hairdressers have more than enough to work with and are limited only by their imagination. Each ÄZ Haircare product features a universal scent that is desirable yet familiar. 
"The goal was to create a haircare line that embodied the rich history and heritage of the romance and theater of hair," explains founder Rodger Azadganian, who has more than 35 years of experience as a hairdresser, platform artist and salon owner. "ÄZ Haircare is made for smart and savvy individuals by inspired and innovative hair professionals. I know we have accomplished our goal."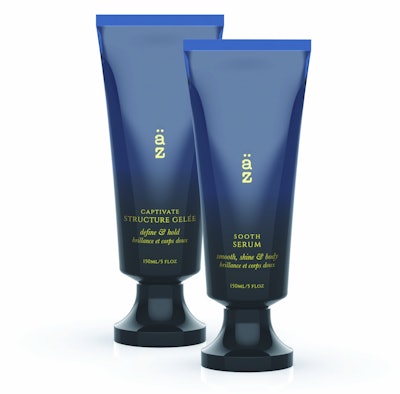 Azadganian appointed Jeremy Davies-Barbala, former senior creative director for Vidal Sassoon, as ÄZ Haircare's creative director. His notable reputation in professional beauty has been earned through his innovative vision and superior cutting technique. He will be responsible for annual collections as well as creating the education platform for the brand. 
The line will be supported with education offerings including cutting, coloring and product knowledge classes in an effort to maximize brand potential for salons and hairdressers who carry ÄZ Haircare. An education team and brand ambassadors will be an essential part of its growth as it expands its reach across the nation. 
The line of cleansing, conditioning, styling and finishing products launches to Southeast salon owners and hairdressers in Atlanta on June 30. For more information, please visit azhaircare.com.