While we don't need an excuse to celebrate and care for the Earth, we'll happily take one.
April is Earth Month, so we've rounded up a few of our favorite products from all categories and companies that are actively helping maintain and give back to the planet.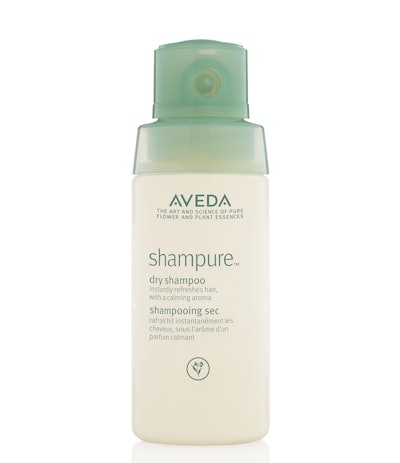 Skipping a wash day can make a real difference. In the U.S., cutting just 3 minutes from your usual shower time can save approximately 6 gallons of water. If you shower daily, you could save 2,190 gallons of water a year!
Aveda's Shampure Dry Shampoo and Thermal Dry Conditioner make skipping a wash easier than ever. The dry shampoo absorbs oils at the root while the thermal dry conditioner instantly conditions, detangles and softens hair. Both feature Aveda's signature calming Shampure aroma. Shampure Dry Shampoo and Thermal Dry Conditioner  are available in Aveda salons, spas, stores and at aveda.com.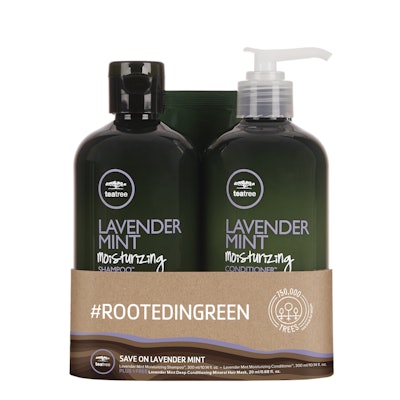 Tea Tree #RootedInGreen proudly supports Reforest'Action, an environmental organization that plants trees worldwide in the areas where they're needed most. The Tea Tree line comes in original, Lavender Mint and Lemon Sage. Each supports the brand's initiative to plant 750,000 trees throughout the world. The Lavender Mint line is light enough to use daily. The formula moisturizes, detangles and smooths strands. Scents of lavender and mint calm the spirit while leaving hair smelling deliciously fresh all day long.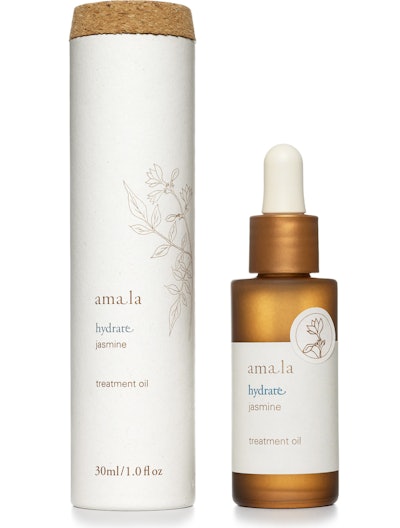 As the ultimate plant-powered skincare line, every Amala product uses a highly concentrated blend of organic botanical actives sourced from a global network of fair trade farmers. Key ingredients like Organic Cocoa Bean, Organic Jasmine and Wildcrafted Blue Lotus are used to target specific skin concerns such as redness, sensitivity, and dehydration.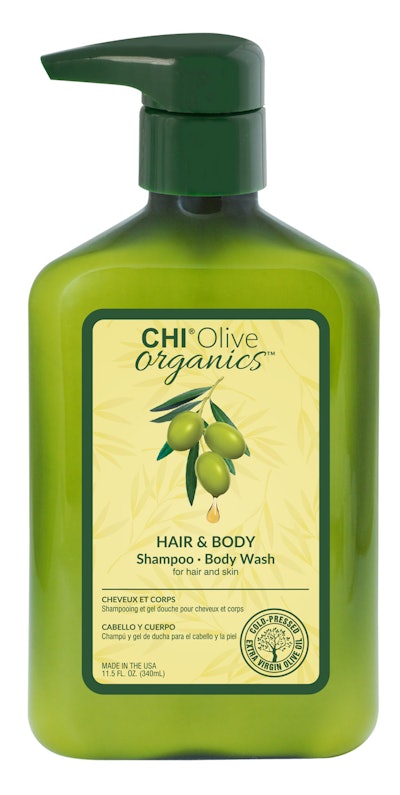 CHI has upgraded its popular formula of its Olive Organics Collection to offer a beautiful mix of Extra Virgin Olive Oil and botanical ingredients including Chamomile, Passion Fruit and Calendula Flowers. This all-organic mix of ingredients promotes healthy hair, preventing split ends and damage. The products offer nourished, shiny, healthy hair. The line includes a Shampoo, Body Wash, Conditioner, Treatment Masque, Styling Glaze and Hair & Body Oil and is now available at Cosmoprof Beauty and LOXA Beauty.
RELATED: How Small Salon Changes Can Help Save the Environment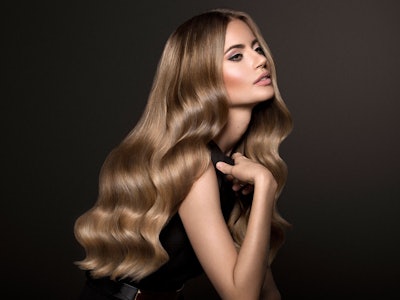 Hotheads has launched a carbon offset initiative called Project Zero Footprint. All purchases of Hotheads hair extensions will arrive with a pack of wildflower seeds for planting. In addition, purchases will support Project Zero Footprint, which aims to promote awareness of carbon neutral initiatives and environmental conservation, and provide financial sponsorship of carbon neutral initiatives and environmental conservation.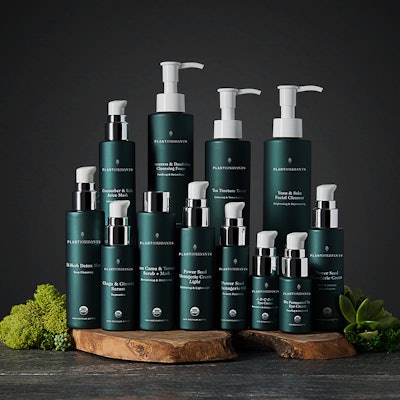 Plantioxidants skincare is USDA-certified organic and includes a highly potent, unique antioxidants complex in every product. Plantioxidants stresses clean and healthy products to work in conjunction with a clean, healthy lifestyle. The brand and all its efforts stem from its mission to encourage you to cherish your body and learn all you can to do less bad, produce more good, and take care of the planet and others. On Earth Day, 100% of all product sales will go towards supporting causes to curb climate change. The first 50% will go towards Kiss the Ground's Healthy Acres initiative, which focuses on carbon farming and transitioning farms to regenerative agriculture. The other 50% of the Plantioxidants profits will go towards supporting Years of Living, a documentary series that's dedicated to bringing mass awareness on the severe impact of climate change. All products available on plantioxidants.com.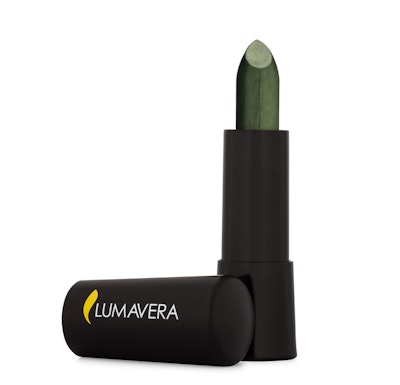 Lumavera Cosmetics just launched 9 new deliciously-creamy lipstick colors, ranging from classics like Pomegranate Red and Jacinto Nude, to funkalicious jaw-droppers like Kale Green and 24kt Gold. All will keep your lips popping all Summer long. The best part—their farm fresh formulas contain absolutely no parabens, sulfates, petrochemicals, harsh synthetic chemicals, artificial colors or fragrances and are literally infused with fruits and veggies for an ultra-pigmented, natural color!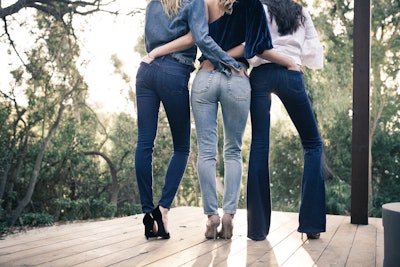 Editor's Choice! Midheaven Denim jeans are crafted from premium fabric produced in Italy by Candiani Denim - the world's greenest and most sustainable denim mill. Kathryn Brolin, owner of the brand, prides herself on promoting valuable measures to reduce waste and enforce environmentally-healthy production tactics, everything down to the packaging consists of 100% sustainable materials that are environmentally friendly. 
[Images courtesy of their respective brands]