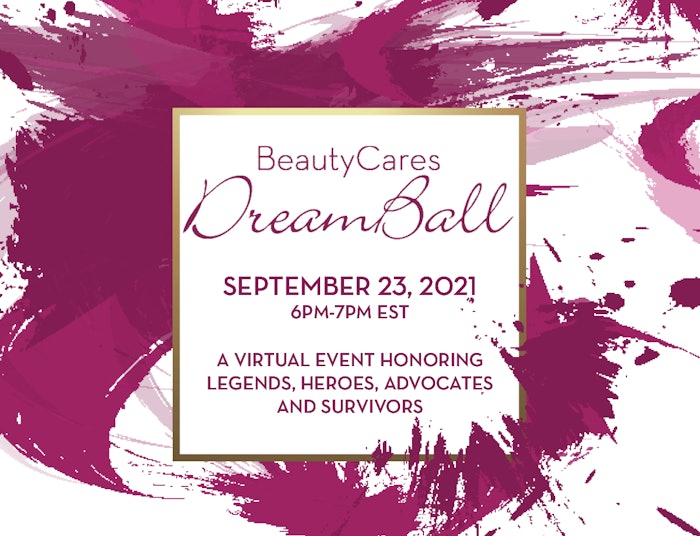 Courtesy of Look Good Feel Better
The BeautyCares DreamBall, a virtual event, is set to take place on Thursday, September 23, 2021 at 6:00 p.m. ET.
The ball is a philanthropic event for the beauty industry where industry leaders, legends, heroes, advocates and survivors will be honored in support of the Look Good Feel Better program.
Check out the program's impact:
More than 1.8 million people will be diagnosed with cancer this year in the U.S.—the funds rasied from the BeautyCares DreamBall will help to support them on their journey to recovery and wellness.
BeautyCares DreamBall will honor Esi Eggleston Bracey, Leonard A. Lauder and Bershan Shaw during the event.
Event registration is open.