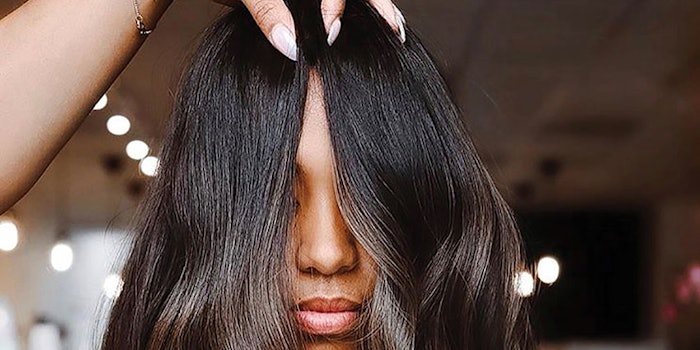 Staging the perfect Instagram picture is a fine-tuned skill—something beauty pro Mickey Colon Jr. (@mickeycolonjr), the originator of the #mickeyshairpinch trend, knows all too well. After sharing pictures featuring his signature hair pinch, the colorist community began imitating the pose when showcasing transformations of their own. The result? Eye-catching photos that flaunt some amazing work. Beauty Launchpad caught up with Colon Jr. to learn more about the growing trend. 
Beauty Launchpad: How did the #mickeyshairpinch trend begin?
Mickey Colon Jr.: I'm always looking for ways to style and show off the color, dimension and shape of hair. The pinch can be done on any type of hair, short or long. Every client deserves to be featured on your IG; however, not every client is comfortable taking photos, so this helped create a solution.
BL: Why do you feel the pinch has become so popular?
MCJ: Hairstylists are always looking and striving to find things that inspire us. I feel the hair pinch has inspired everyone in their own way.
BL: How does it help show off stylists' work?
MCJ: The hair pinch can show off the entire look—color, cut and movement of the hair. Not to mention, it's a bomb way to take a photo and make the hair look almost three dimensional.
For all the incredible hair pinch looks, check out Beauty Launchpad's November digital magazine.