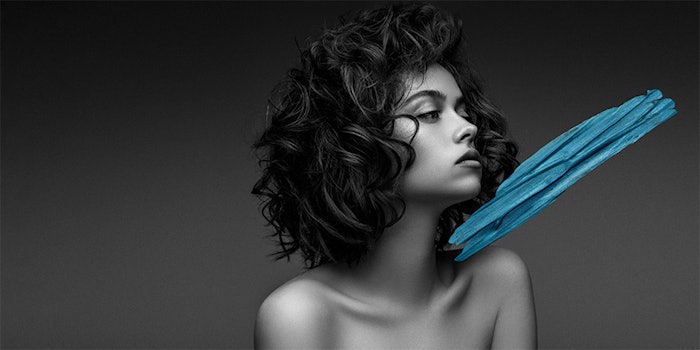 All of the experts and the metrics agree on one thing...scalp care is going to be huge in 2023.
Now is the time for your salon to bring in a professional scalp care treatment and complementary retail, but choosing the right line is imperative to your scalp success. Here are the five ways that choosing the right scalp care system with boost your business.
1. It ups your technology game.
Scalp care systems that change the health of hair must use incredibly advanced ingredients. That is why juliArt is proud to formulate with a host of advanced scalp health ingredients in its award-winning CISPER Hair Revitalizing Serum, including: patented NcPA to help promote hair growth while simultaneously combating the signs of aging, 5α Avocuta to reduce sebum production and Glycyrrhetinic Acid Complex to soothe skin discomfort.
2. It offers clients an amazing experience.
Clients are more and more interested in wellness and memorable experiences. The juliArt ECHO treatment delivers just that, plus scalp health and hair growth—everybody wins. The treatment starts with exfoliation to detox, unclog pores, and guarantee that the scalp will positively respond and fully benefit from further treatments. The Clean Step is cleansing with a customized shampoo for your scalp type and Hydrate with a restorer to nourish weary skin cells. The last and most critical step to achieving a successful treatment is Overall Growth, allowing for optimal hair growth.
The juliArt ECHO treatment is a revolutionary experience that not only creates increased revenue, but also invigorates scalps and brings in an additional $80,000 in profits to one salon within one quarter.
3. It increases client frequency.
If we are lucky, clients come in every few months for a cut and color. Hair can only be cut and colored so often, but scalp treatments can be performed on a more regular basis. By offering professional treatments, you can create an incentive for customers to come in more often and leave them with the option of taking home additional products that will extend their salon experience. Not only does this lead to increased repeat business but also multiplied sales opportunities.
4. Happier hair will give you happier customers.
By adding juliArt's scalp care offerings to your salon, you will give your clients a healthier scalp and healthier hair. In an independent study on human volunteers for 180 days, users of the Cisper Hair Revitalizing Series saw a 16.64% increase in fine hair density ratio and 20.5% increase in total hair volume.
Your clients' satisfaction will increase exponentially. In fact, juliArt found out that just by substituting your initial wash with juliArt's Exfoliating Liquid Shampoo increased customer satisfaction by 50%.
5. It makes you a scalp expert.
Bringing in a credible scalp health system like juliArt makes you an expert in scalp health—something clients want now. Before juliArt's scalp treatments, a thorough analysis is performed with its self-developed, patented Scalp-X Scalp Check APP, a scientific approach to identify the origin of each issue before providing an individual solution tailored specifically for them. This detects any early signs of problems to take preventative actions.The recommendations are developed with the help of juliArt's Hair Institute of Trichology (HIT), an education center developed to provide professional training for scalp therapists in the salon industry.
What Scalp Care Means to Me!
Leanne Lea, Leanne Lea Education Ltd. (UK): "I have seen a big difference in my bottom line with the help of this technology from juliArt. When I bring scalp care into my appointment, it really elevates my client's experience. The scalp mask and massage has become a staple booking for all of my clients. The response from my clients has been incredible, and I have helped them. The need for this technology and products is paramount and should be a staple service in all towns, and the products speak for themselves I have people traveling hours to come and have a consultation and treatment with me for it."
Natalie Palomino, CEO of North Authentic (US): "I'm a strong believer that whether or not I can achieve my clients' goal hair is directly attributed to the health of their hair. I give every client a thorough consultation and talk to them about their at-home pre- and post-service hair routine as well as give them a hair prescription of products I want them to use daily and weekly. This has grown my clientele exponentially, as they can see how much I truly care, which builds trust. I often will do a scalp exfoliating treatment, when the service allows, and the scalp Restorer during styling so clients can feel what a dramatic difference their scalp and hair feel like once they actually thoroughly cleanse their scalp. After that, they are lifers for scalp care."
Distributor Wanted!
juliArt is looking for a U.S. distributor with:
Excellent Education
A Proficient Marketing Team
Competent Customer Service
Experience Importing Asian Goods with License
Sample Request
Matt
1-646-663-4299
Distribution
Yvonne
1-646-663-4299 or 886-2-89521800 ext.2308
Come meet juliArt to learn more:
Cosmoprof Bologna (Hall 21N, Stand T1)
America's Beauty Show (Booth #1401)
Cosmoprof North America (Booth # 2825)
Disclaimer:
The above paid-for content was produced by and posted on behalf of the Sponsor. Content provided is generated solely by the Sponsor or its affiliates, and it is the Sponsor's responsi­bility for the accuracy, completeness and validity of all information included. Beauty Launchpad takes steps to ensure that you will not confuse sponsored content with content produced by Beauty Launchpad and governed by its editorial policy.