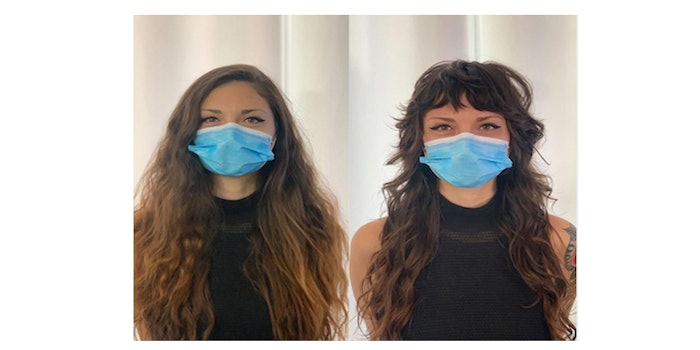 Courtesy of @mandaziegelman
Manda Ziegelman, hair artist and Sam Villa ambassador, shares tips on creating the perfect shag for your clients, whether their hair is long or short.
"As soon as you cut a fringe and put some layers around a face, people become more aware of themselves…confident…they evolve, and I love being part of that transformative process," says Ziegelman.
Ziegelman's clientele consists of artists, musicians and visionaries, so originality is at the core of all their styles.
They advise a consultation with each client before cutting their hair, to clarify creative direction, boundaries, likes and dislikes.
Things to consider:
Consultation–map out the plan…it's okay to go off road, but there always needs to be a goal.
Principles–they are your best friend in taking a leap into unconventional cutting. Learn the rules so you can break them.
Head Form–a solid understanding of head shape and where/how to expand and collapse volume to complement it is essential.
Work Smarter, Not Harder–having a solid plan and using the correct tools allow for expansion of creativity with confidence.
Condensed Cutting–smart sectioning and larger sections make creating convex and concave shapes easier and faster.
Ziegelman says the best shags have fullness, without the weight. They use a Sam Villa Signature Series Razor Trio; the 360° swivel design makes it easy to place the razor in various positions to remove bulk without turning or bending the wrist.