Hair has been likened to head jewelry: It's often the first accessory that friends and strangers notice. Hair provides definition. From luscious Veronica Lake waves to a darling Mia Farrow pixie, the way a woman wears her hair says something about who she is. Anyone who has ever entered a salon and asked simply for the "Rachel" knows that characterization can be as concise as a single word. That's why the perfect haircut isn't just a fantasy, but a goal worth striving to attain. We asked three mane masters to reveal their tips and tricks for achieving consistently superior snips on all types and styles.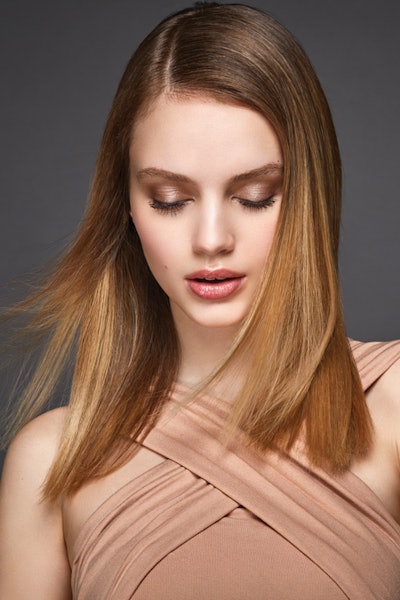 Straight and Fine
Sebum (the oily substance secreted by our sebaceous glands) spreads most easily from scalp to ends on straight hair, which makes tresses soft and shiny, but equally difficult to manipulate. Tension is the solution. "Cut fine hair by first separating it into large sections, then apply tight tension in a consistently even way," directs Mike Karg, stylist and founder of Karg professional products. Final results won't look properly blended if tension grows too taut or loose.
RELATED: Winners of the Wella North American TrendVision Awards
Beauty influencer and celeb stylist Ted Gibson prefers blunt lines when working with fine hair. "Lots of layers make it look even thinner," he explains. Barber, stylist and Surface founder Wayne Grund puts it another way: "A soft interior frame is important on medium to short straight hair, so that shorter interior hair can push the longer hair up for volume."
Extra-skinny strands tend to take a beating, often appearing ragged if too long—even after a fresh trim. Grund offers this solution for ladies craving mermaid-length locks: "Infuse extra fullness to the outer perimeter of longer, fine hair by keeping layers long on top and letting them progress quickly." And no need to fear razors—with a light touch, this tool can create lovely lift and movement.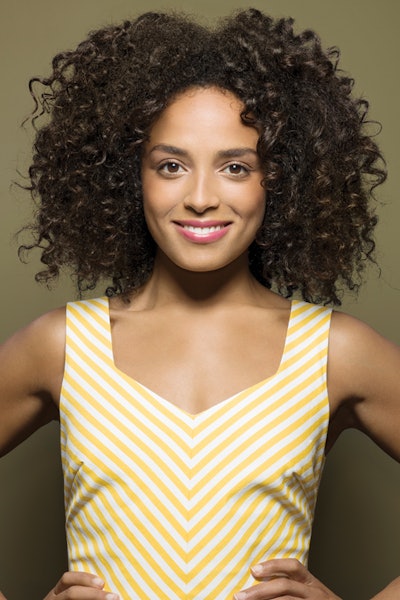 Coiled and Kinky
Tight coil patterns shrink when wet as they have fewer cuticle layers than other hair types, which makes them fragile and more prone to damage. The upside for clients: They don't lose shape as easily as stick-straight strands. "Women with 'S' or 'Z'-shaped curls can get away with getting haircuts twice a year because unruly ends are hard to spot," shares Gibson.
RELATED: Celebrate Your Client's Natural Texture with These Curly 'Dos
When it comes to cutting curlicues and ringlets, it's all about the visual cues. "Use your pinky finger to section strands, then sculpt by simply elevating hair to its desired length," says Karg. Tapered angles create movement. The tool of choice here is a swivel shear. "It allows for outer perimeter beveling, which creates a stronger outer line," Grund reports. Gibson also favors clippers for first shaping a small afro, then cleaning up with shears.
Wavy and Curly
Curly coifs have a tendency to be dry. "Use a mist of water or a dab of oil or light conditioner to reintroduce moisture prior to cutting," Karg suggests. "This makes coarse hair easier to comb, and you can see its true shape before snipping." A texturizing shear is ideal for nixing excess weight. Cut in large vertical swaths starting one to two inches from hair ends. "But never eliminate weight at roots," Karg emphasizes.
Ditto for tension cutting, the second textured hair faux pas. "Cut with control and in the belly of each curl, so as to avoid breaking up wave patterns," directs Grund. In addition, Gibson suggests cutting dry first, then shampooing and rechecking the shape so as to avoid being tricked. "Elasticity in curly hair makes it bounce, so it can fool you by ending up shorter than you'd hoped if you cut wet," clarifies the pro.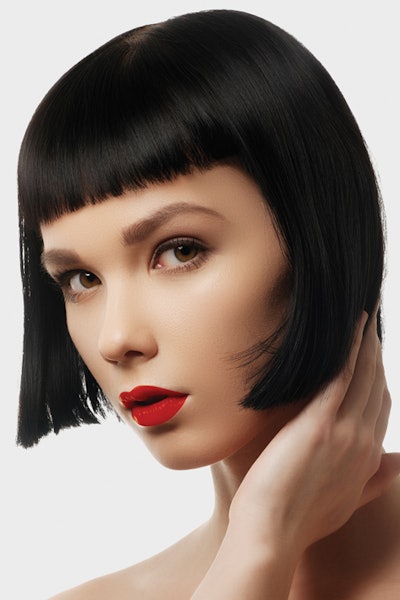 How to Cut a Bob
"From Cleopatra in 20 BC to Louise Brooks in 1920, a good bob never goes out of fashion," Karg enthuses. "Cut dry or slightly misted hair directly on the skin below your hand, and never in your fingers to ensure zero elevation." Regardless of length or bob-line trend, the devil is in the direction. "Your shear or razor should never cut in the direction you don't want the hair to flow when styled," emphasizes Grund. "Reverse course immediately if not cutting directionally."
RELATED: Celebrity Colorists Share their Most In-Demand Formulas
Today's hottest bob is tousled, as opposed to Sassoon bowl-shaped. "Picture a little girl walking with her mom down the street, pushing hair out of her face," Gibson muses. "It's soft and messy, and looks classy in the suburbs of Connecticut or chic in Los Angeles." Style using your fingers to celebrate natural texture.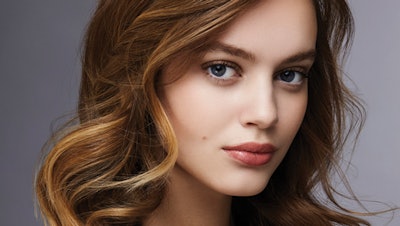 How to Chop a Lob
A stylist's first job is to clarify the fine points of that decision. "Short means something different to each client, so start with a thorough consultation, including photographs of similar styles," encourages Karg. "Short hair is an instant change in look and life, wardrobe and makeup, grooming habits and product selection."
Hairline, head shape and tress texture should also be taken into consideration. "Today's on-trend look involves cutting the outer perimeter with a swivel shear and above
layers with a razor," Grund reveals. "Clippers are best used on very short tapers."
Bonus Tip: "Follow up after a few days with a phone call to your client to see how she's loving her new chop," Karg encourages.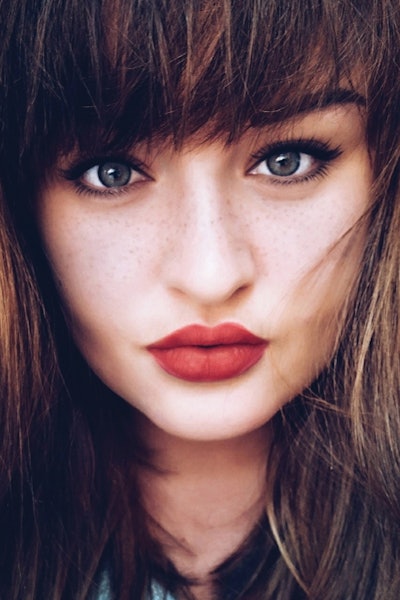 Bangs for Your Buck
Any little girl scarred by hairline bangs might feel (understandably) loathe to repeat the experience, but today's flattering face fringe is not the stuff of childhood nightmares. "I say bangs instead of Botox, as they can camouflage fine lines," says Gibson. Cut into them vertically, never horizontally straight across—a classic rookie mistake.
Karg likes to trim bangs dry, using a triangle section to measure depth and width. "Shorten in small, incremental steps when creating bangs from scratch," he says. "Use a curved shear for a bent '60s-style lash-skimming look, and a straight shear for blunter bangs that barely brush the brows."
Tool Time
Hairdressers are only as good as the instruments in their tool kits. "Clean and oil your blades daily," encourages Grund. Karg recommends using a leather or suede cloth rather than a microfiber towel that can be abrasive. Microfiber also tends to wick away rather than absorb moisture, which may cause blades to rust. Let scissors dry on a rack post-cleaning, then store them safely in a hard case—never a bag or box, says Gibson. Finally, send all shears out for sharpening and servicing on a regular basis. Dull blades make for equally dull 'dos.
[Images: Getty Images]