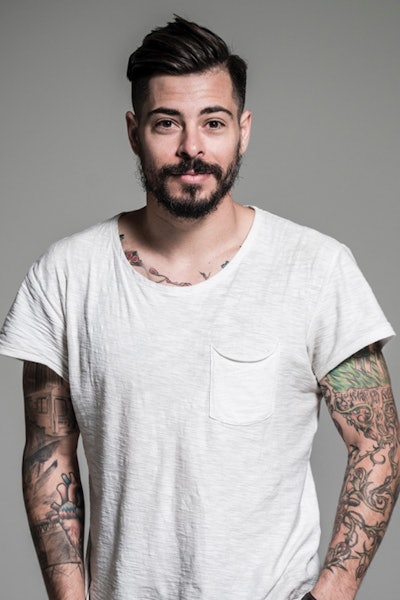 Celebrity and editorial stylist Michael Dueñas knows how to translate a look from the runway to the salon. In addition to transforming the manes of A-listers like Mariah Carey, Noah Cyrus and Lady Gaga, the Aloxxi artist has been featured in Cosmopolitan and Vogue, and worked alongside fashion gurus like Michael Kors and Oscar de la Renta. Launchpad's Jasmine Coreas caught up with the stylist to chat about trends, cutting advice and his favorite product.
Nickname?
I've always gone by the nickname Mikey, but that's a given when your name is Michael.
Reason you became a stylist?
To help women feel good about themselves. When you're feeling down, a haircut or a blow-dry can change your day.
If you weren't a stylist you'd be___?
I've always dreamed of being a veterinarian. I still do, and if the opportunity presented itself, I would go to veterinary school.
VIDEO: Tour Aloxxi's New Hair Education Studio
If you could have dinner with one person who would it be?
Jean-Michel Basquiat. I would love to know how his mind worked and what his thought process was like.
Dream vacation?
My dream vacation would be to backpack around the world and surf at every beach.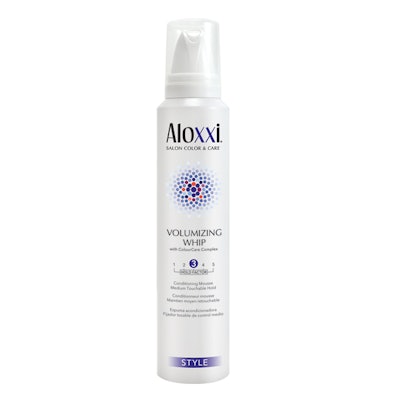 Go-to product?
Aloxxi Volumizing Whip is incredible. It adds natural-looking sheen, crafts all- day hold and imparts amazing volume.
RELATED: Marco Pelusi on His Favorite Products and the Power of Listening
Personal mantra?
Hair will do anything you want it to—you just have to be patient.
What accomplishment are you most proud of?
Becoming a freelance hairdresser.
Best cutting tip?
Clean sections make clean lines. The cleaner your section, the more precise your haircut and the longer the cut will last. That way when your client comes back in, you can see the shape you put in the hair with ease.
Celeb whose hair you're loving?
Noah Cyrus. I love her hair's texture, sheen and touchability.
Best piece of advice?
Don't be cocky. Being humble will get you further than you ever expected.
Favorite trend?
Hair that looks more natural and less stylized.
Best photography tip?
Make sure you have good lighting—it can make or break your photo.
[Images: courtesy of Alvin Nguyen and manufacturer]