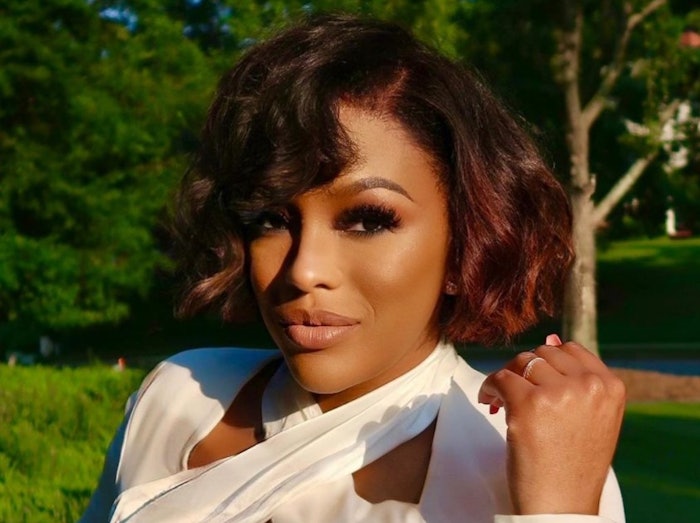 Courtesy of @foxyroxhair
Real Housewives of Atlanta star Drew Sidora received a hair transformation by Wella Professionals passionista Foxy Officer. (August 2021)
Officer used Wella Professionals Koleston Perfect permanent color with lightening, toning and techniques to add dimension and achieve the look she dubbed "Tajin Peach."
The products used offer full coverage and are significant in reducing hair damage while providing long-lasting color.
Formula:
Roots Koleston Perfect 55/02, 5/0, 44/44
Mids 5/0, 44/44
Blondor Plex + 20-volume
Toner:
Koleston Perfect 77/43, 99/44, /65 6-volume
Get Drew Sidora's "Tajin Peach" Look:
Make sure all grays, if any, are covered by doing an allover color using the root/mids formula with 20-volume and let it process for 40 minutes.
Rinse out and shampoo with Fusion Plex Intense Repair Shampoo.
Use the Post Treatment to help neutralize the hair and stabilize the color before going back in with Blondor Plex to pre-lighten.
Because we didn't need too much lift, I used 20-volume and let the hair process for about 25 minutes.
Shampoo again with Fusion Plex.
Use Post Color Treatment and tone hair using toner formula.
Finish with the Fusion Plex Intense Hair Mask.