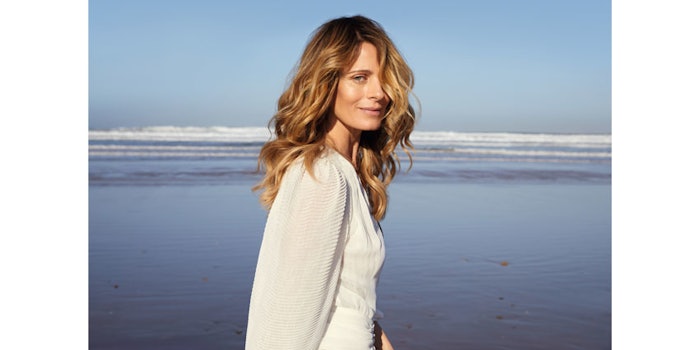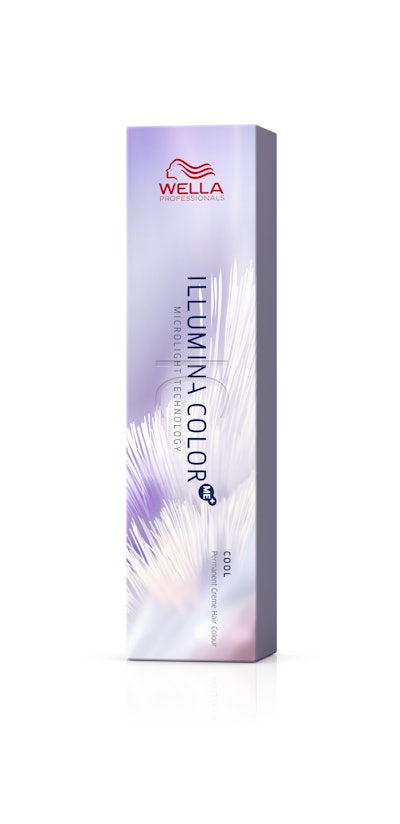 Using ILLUMINA COLOR + Welloxon Perfect Developer color formula
A: 30g. Blondor Freelights Powder + 45g. 9% / 30 vol.
B: 20g. 6/ + 20g. 6/16 + 40g. 4% / 13 vol.
C: 10g. 10/81 + 10g. 8/38 + 10g. 8/05 + 60g. 1.9% / 6 vol.
Step by Step:
Section the hair starting from the temple areas. Take two horizontal parallel sections to the top crown, creating a rectangle on top of the head. Clip and secure the hair in front of the ear. Take two diagonal back sections from 3cm. above the ear to the center occipital bone, creating 4 sections.
Taking a large weave, backcomb the hair by pushing the hair gently back with a comb; use the comb to secure the finer strands, then apply Formula A.
Continue until back section is complete. 
At the hairline, use medium weaves for a more natural-looking result. At the remaining top section, create large weaves.
Once complete, leave to develop for up to 50 minutes without heat.
Shampoo and condition with ColorMotion+.
Follow with Blonde Toning Service using Formula B at the root area and leave on for 10 minutes before applying Formula C to the midlengths and ends for 10 more minutes.
"I have been a massive fan of the ILLUMINA COLOR line because of the way that it illuminates the hair from the inside out [...] Honestly, I think my new all-time favorite shade is 9/59. It's a lovely pink champagne blonde that has a blush nude tonality. It's magical," says Wella Professionals North America ambassador Briana Cisneros.