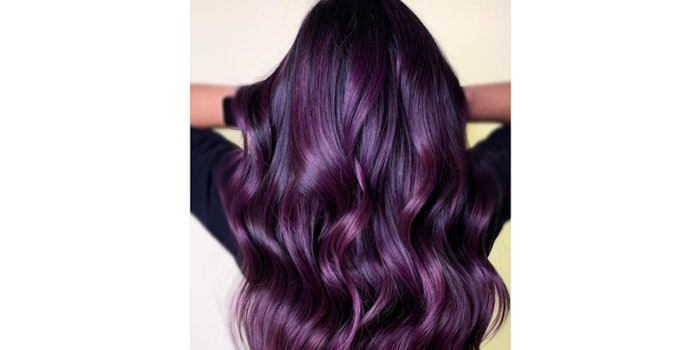 Guy Tang has released two new holiday hair trends: Midnight Sleigh Ride and Sugar Plum Dreams.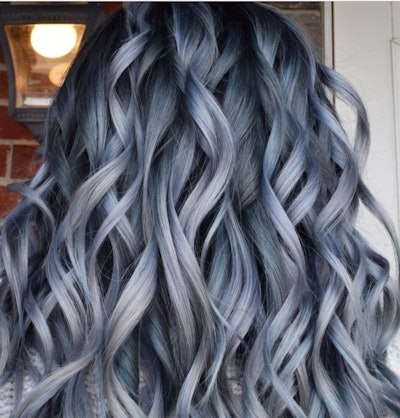 Midnight Sleigh Ride
"I love the dimension in this look. It incorporates deep blues to denim blues with a hint of violet for such a unique reflection throughout each wave," says Tang.
Get the Look: Created using #MyDentity Silver Smoke series shades 6SS, 8SS and 10SS. Olaplex was added into each formula to repair and protect the hair throughout the service. Styled with a one-inch curling iron. Hair by Josh Boynton 
Sugar Plum Dreams
"The rich pops of plum accents throughout the highlights is what gives this look that dreamy feel," says Tang.
Get the Look: Lifted with #MyDentity Magnum8+Big9 adding MyHero Collagen powder to every formula, to 9/10. Pretoned Misty Mauve for five mins. On completely dry hair: Rootagé 6IG + line of 3AMids/ends Misty Mauve, Misty Mauve + Crystal clear. Processed 25 mins. Rinsed and on damp hair- overlayed superpowers Magenta Magic + Purple Raven for 10 mins! Hair by Gina Atkinson