As the seasons and temperature change, many people undergo their own beauty transition: their hair color. From rich reds to bold brunettes, here are all the trending hair designs that your clients will covet this autumn.
Click here to see all of the formulas and a step by step guide for each color.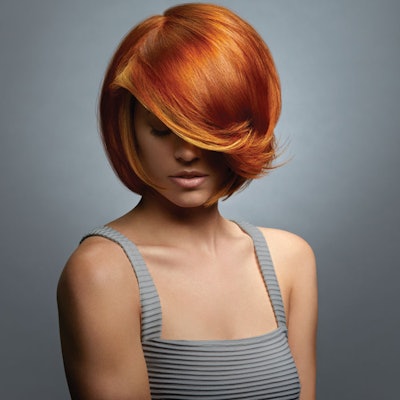 Cinnamon Girl
For a feisty color that lights up any room, this cinnamon-inspired 'do was created by the Eufora design and color team. The client's hair was a natural level 6 with previously colored level 7 mid-shafts and ends.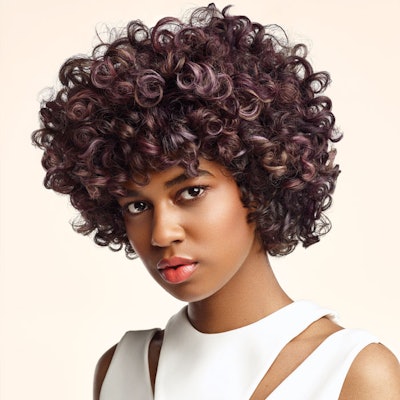 What a Gem
Jewel tones intensify an already statement-making head of curls in amethyst. Flaunting an array of soft violet hues within the broad Paul Mitchell color palette, the shades were designed to harmonize with the model's natural hair texture. "After swatching a palette of deep plum, lilac and periwinkle, I chose ice mint as a wild card shade to expose the different intensities of the violets," says Heather Ka'anoi, John Paul Mitchell Systems artistic director. "The end result resembled an amethyst gem."
RELATED: Pre-Fall Red Alert From Schwarzkopf Professional's Maryl Velbeck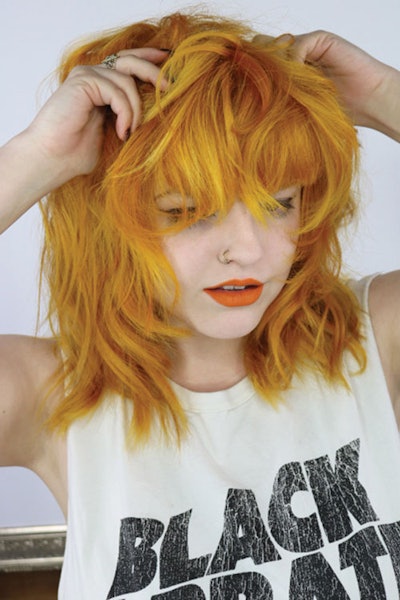 Might Marigold
Add shock factor to her look with this bold combination of yellow and orange. Scruples artist Kristina Cheeseman shares her formula for creating this electric shade.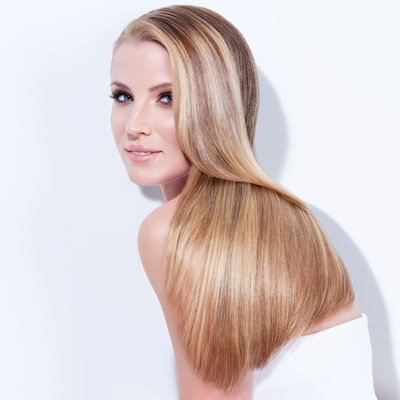 Caramel Contour
Give her a whole new dimension of color with caramel contouring, an incredible feat of sculpting and highlighting by Joico guest artist Zoë Carpenter. Here, she shares how to pull off all-angle facial perfection, enhance your client's complexion, and create the illusion of thicker, more lustrous hair—all in a single color service.
RELATED: Celebrity Colorists Share their Most In-Demand Formulas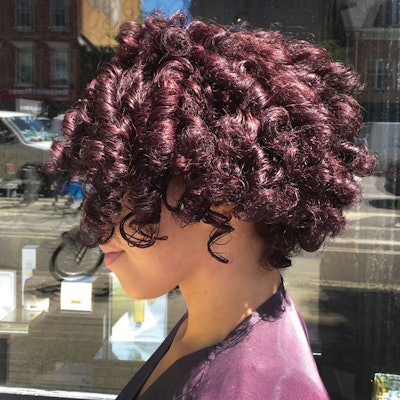 Ultra Violet
"The trick to a really vivid violet is to keep pumping up the pigment power as you progress down the hair shaft, and add kicks of vibrancy in pivotal spots," says AGEbeautiful artistic director Mike Petrizzi. Below, his formula for recreating this bold color.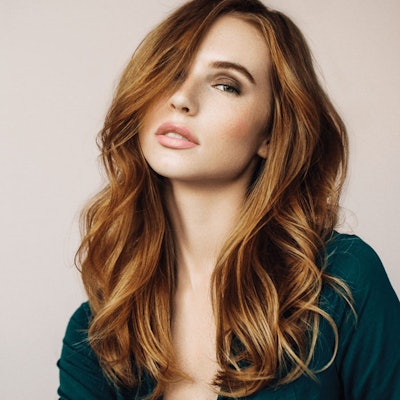 Imperial Topaz
For clients who love the crystal hair color trend, this vibrant hue created by Celeb Luxury artistic director Leon Tringali will make her hair sparkle. This look was created on a client with a natural level 6.
RELATED: How to Get Opulent Brown Hair by Goldwell Team Member Nick Pagano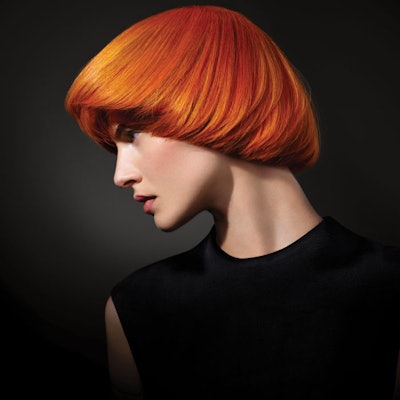 Red Hot
This statement-making tone was concocted by Goldwell international artist Rebecca Hiele and William Wilson, creative and artistic manager, global education, Kao Salon Division.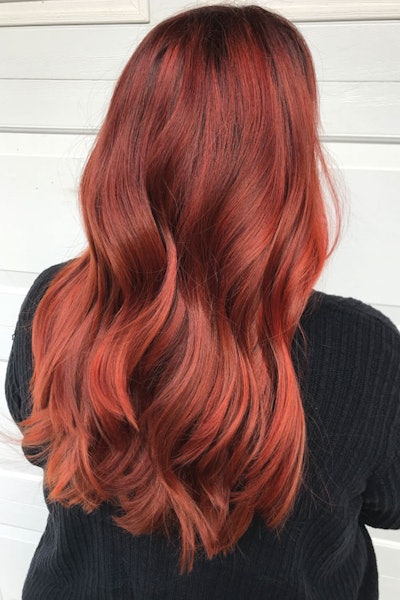 Dimensional Copper
"Living in New England, there is no shortage of color inspiration come fall," says Heather Butterworth, Affinage America elite team member. "I wanted a copper that was heavily saturated, yet not dense and at—a copper with dimension that had more intensity in the roots and mid-sections that slowly softened just slightly toward the ends. The deeper roots remain on trend, but not just for blondes—gingers can have that kind of fun, too!" See above for her step-by-step, which was done on a client with a natural level 6.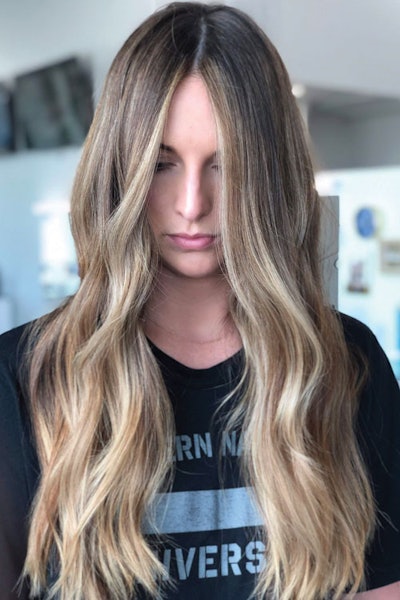 Beach Blonde
"Typically in the fall we see many clients wanting to go darker, but not today!" says Malibu C artist Anthony Barnhill. "We wanted to embrace the warmth while adding more dimension and brightness."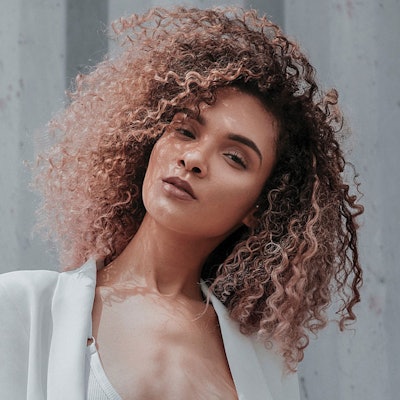 Rose Quartz
Kenra Professional colorist Cassie Siskovic shares how to create this warm gem-inspired color that is flattering on everyone.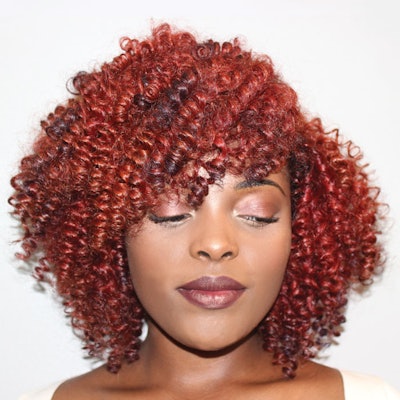 Paint the Town Red
Fall is one of the best times to give locks a new red color to mark the coming of a new season. Product Club artistic team member Toni Garcia-Jackson gave her client, who has level 4 natural wavy hair, this show-stopping red shade.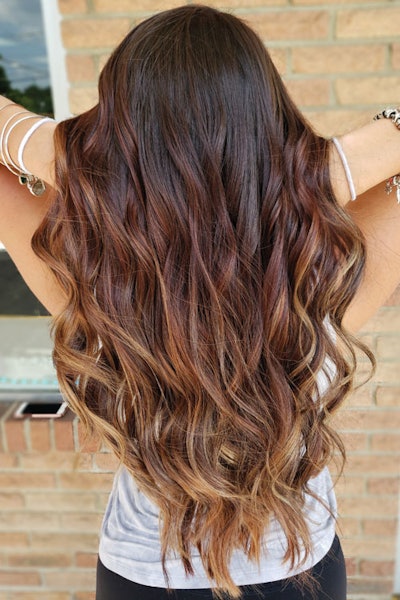 Sun-Kissed Strands
This look was created by Lakmé stylist Oanh Nguyen, whose client wanted to go more natural after having red- violet hair for many years.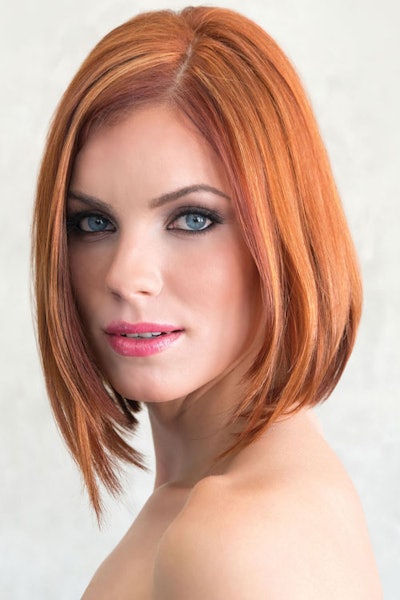 Fall Fire
Heat things up with this hot hue, courtesy of Color Design educator Maria Gallicchio. The multidimensional color will keep your client's look warm throughout the colder months.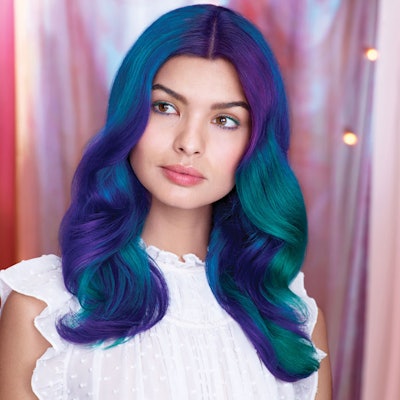 Crown Jewel 
For the client who wants to be more adventurous with her color, Matrix brand ambassador Rickey Zito dreamed up this stunning amethyst-inspired shade. He shares this pro tip: "While I'm applying color, I make sure I move the brush in a side-to-side motion across the hair to ensure complete saturation and avoid missed spots."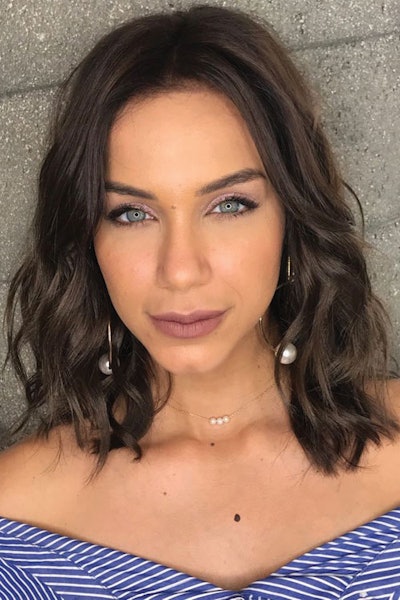 Dark Chocolate
Help clients keep it cool with this gorgeous brunette shade, created by Aloxxi artistic advisor Rocco.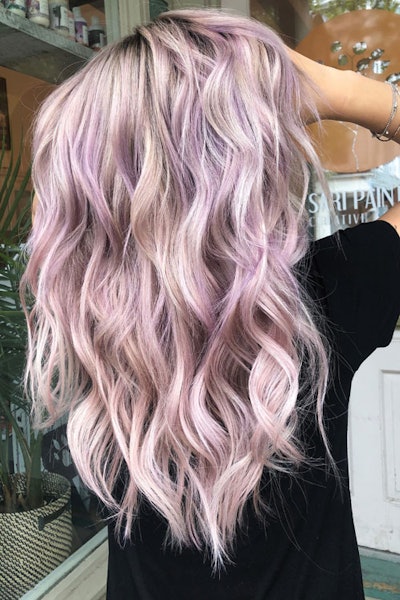 Lovely Lilac
Schwarzkopf Professional Vibrance influencer Sara Hinckley keeps things light with this soft and subtle lilac shade. Her client's hair was previously lightened with BlondMe 20-vol. and processed until hair reached a level 10.
[Images: Courtesy of each brand]