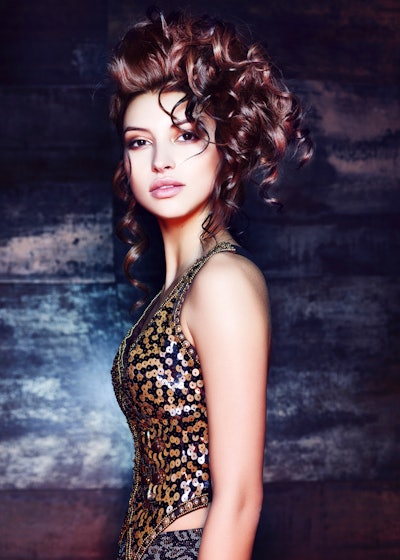 Does your client crave constant change? Or does she maybe just want a little something to freshen up her look? Enter Affinage Hotshotz, a new semipermanent color line of eight shades that delivers high-sheen and vibrant color. Embued with shea butter and argan oil, Hotshotz is perfect for enhancing any hair type, but is exceptional for color-faded hair. It illuminates and intensifies natural and color-treated hair in as little as three minutes, while DATEM+ technology strengthens and protects. 
Tracey Devine Smith gives the how-to of she colored here: 
"Hotshotz Ice Chestnut and Hot Chocolate were applied to natural and pre-lightened hair that was alternated in triangular sections through the entire head. This gives dimension and beautiful tone that isn't permanent—perfect for that client who invites constant change or someone who simply wants to enhance what they already have."
For more information, visit www.affinage.com. 
[Image: courtesy of Affinage]