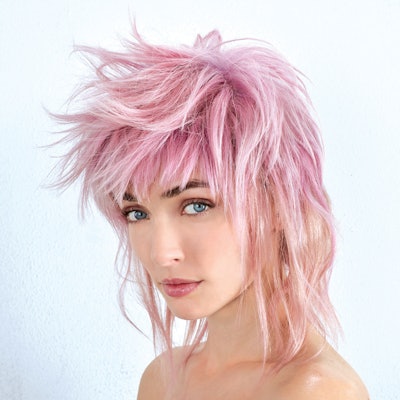 For The Colorist cover look, Moroccanoil artistic director Kevin Hughes sought to encompass the fresh exuberance that accompanies the transition from spring to summer. "I wanted to capture the feeling that the beginning of summer evokes," says Hughes, "like the beauty of fresh flowers, stunning sunsets and colorful sorbets." The result? A mélange that's as edgy as it is sweet.
Formulas Color:
1) Section hair into quadrants. Apply Moroccanoil ChromaTech Prime globally using two-inch subsections.
2) Pre-lighten hair to achieve pale yellow underlying pigment.
3) Create three pink-violet toner formulas that vary in intensity. Apply the most intense formula to the regrowth area.
4) Alternate the most intense and second-most intense formulas throughout the top of the head shape and through the mid-lengths of the longer hair.
5) Apply the least intense formula through the ends of the longer lengths. Smudge colors together where they meet to avoid creating a line of demarcation.
6) After processing, rinse thoroughly and shampoo with Moroccanoil Color Continue Shampoo. Rinse, blot and follow with Moroccanoil ChromaTech Post. Rinse thoroughly after 5 minutes.
7) Towel-dry and follow with Moroccanoil Protect & Prevent Spray.
RELATED: How To - Moroccanoil at Oscar de la Renta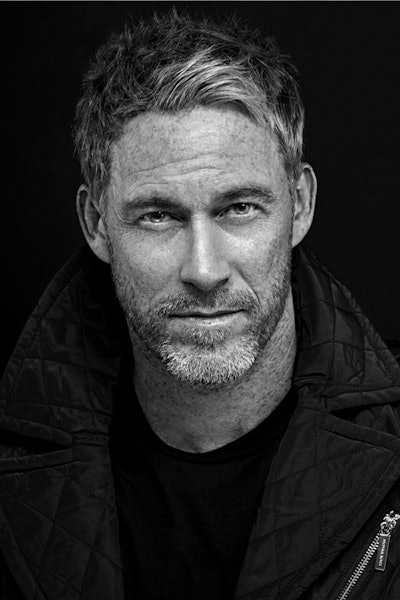 Style:
1) Apply Moroccanoil Treatment Light from mid- lengths through ends and Moroccanoil Thickening Lotion throughout.
2) Blow-dry to enhance texture and separation.
3) Apply Moroccanoil Dry Texture Spray to further enhance texture. Use Moroccanoil Texture Clay for additional denition.
RELATED: Everything You Need to Know About the New Moroccanoil Color Complete Line
Key Products:
Moroccanoil Color Complete ChromaTech Prime and Post
Color Continue Shampoo and Conditioner
Protect & Prevent Spray
Hours to Finished Look: 1.5
[Image: Courtesy of Teddy Maki]