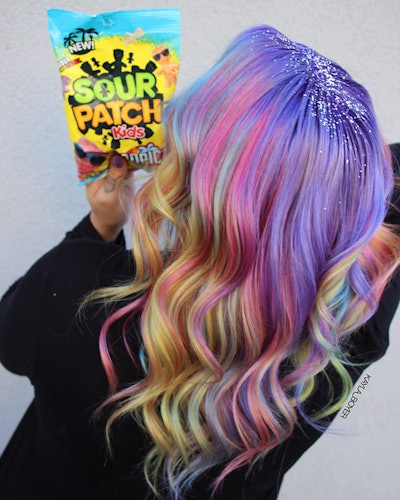 Bright hair color looks are everywhere, so it can be hard for clients to choose one shade.
PRAVANA COLOR COLLECTIVE member and talented VIVIDS hair artist, Kayla Boyer, (who was recently featured on Instagram's actual Instagram page here to 225M followers!) created this stunning, multi-colored look inspired by the new Sour Patch Kids Tropical flavors!
Boyer used PRAVANA VIVIDS to get the most vibrant, longest-lasting color possible! With the largest collection of creative colors available on the market, PRAVANA VIVIDS allow color artists to have complete artistic freedom to create anything they could possibly imagine, just like Boyer's Sour Patch Kids-inspired dream! To complete the look, Boyer added a sprinkling of glitter at the root because "you can't forget the sugar on top!" she wrote on her Instagram caption.
RELATED: PRAVANA VIVIDS Announces Color Collective Team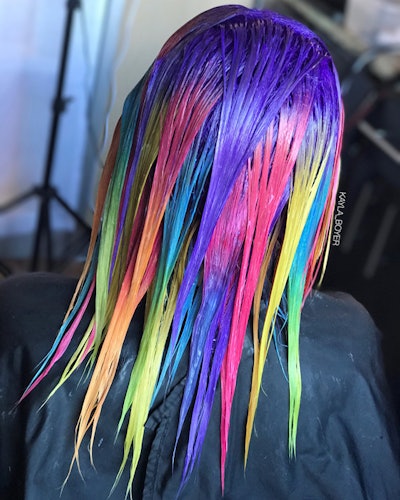 Formulas:
PASTELS Luscious Lavender + drops of VIVIDS Violet
NEONS Pink + PASTELS Too Cute Coral + drop of VIVIDS Red
VIVIDS Yellow + VIVIDS Clear
NEONS Orange
NEONS Blue + drops of VIVIDS Blue Topaz
[Images courtesy of PRAVANA]