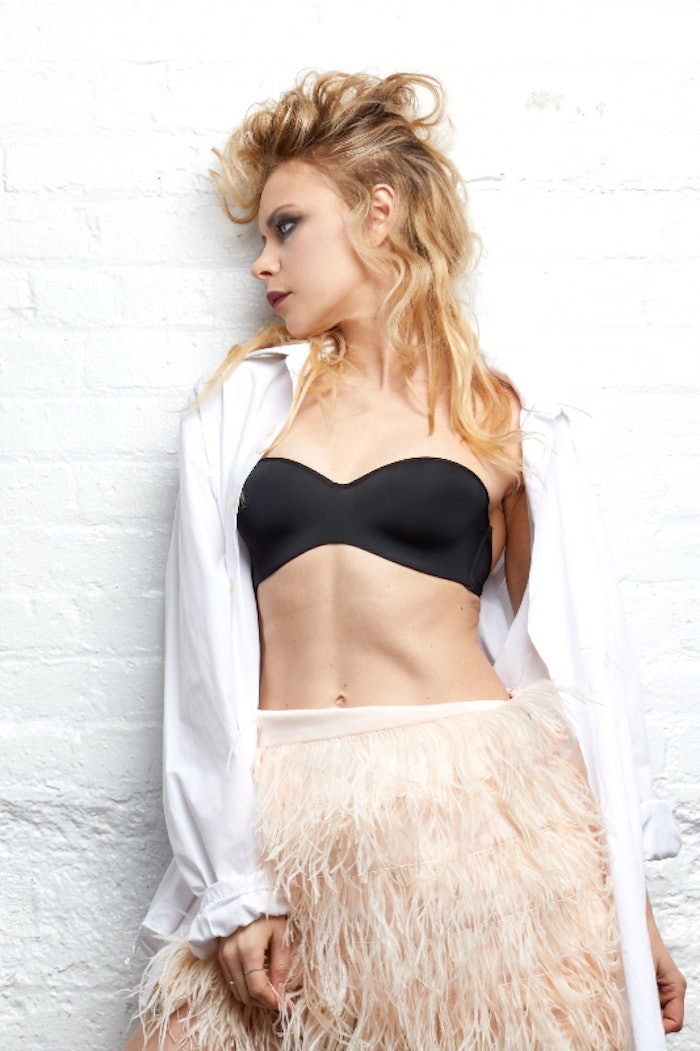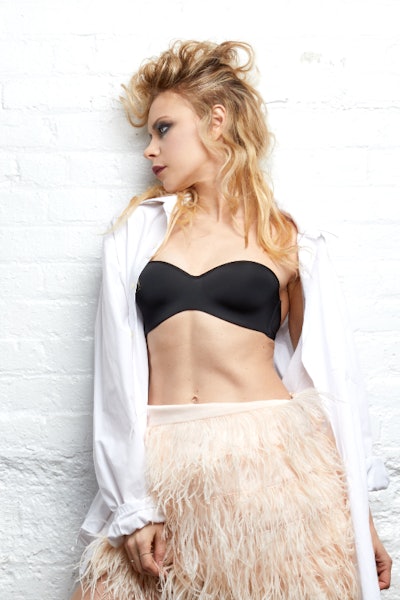 Karen Cunningham, a KMS National Artist, created this gorgeous color and style for Lucy Ageeva. Create your own version of it with her very thorough step-by-step instructions!
COLOR:
Apply 40ml Topchic 6% (20vol) lotion + 40ml Elumenated Naturals 7N@BP onto roots
Apply 35ml SilkLift 9% (20vol) lotion+ 1 scoop SilkLift High Performance Lightener for Balayage
Apply 60ml Colorance lotion + 25ml 10BG + 5ml 10BS for the overlay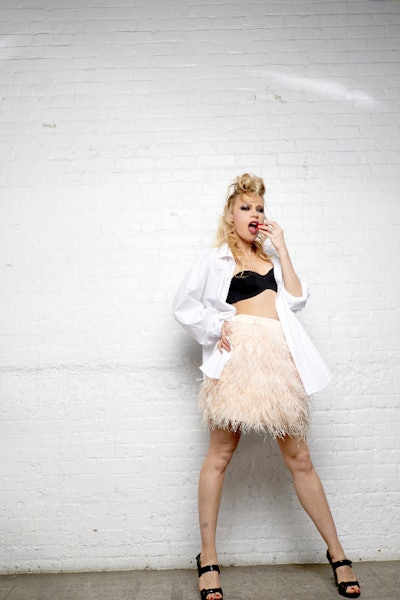 Style:
Start by prepping hair with KMS HAIRPLAY Sea Salt Spray and rough dry.
Next, set back and side sections of hair with KMS THERMASHAPE Hot Flex Spray. Following, use a flat wave technique starting at top sections of hair using a VARIS 1" Curler. For the vertical sections, set hair on each side starting at the top of the head, directed towards the middle.
After, lightly brush through to release set. Then, add KMS HAIRPLAY Liquid Dust to hands, emulsify into a tacky texture and apply to roots for instant volume.
Following, brush hair around the parietal ridge back and secure with a bobby pin in the back.
Finally, set the style with KMS HAIRSTAY Firm Finishing Hairspray.
Hair by Karen Cunningham
Makeup by Megan Wrigley
Photography by Andrea Urbinati
Model: Lucy Ageeva
[Images courtesy of KMS]