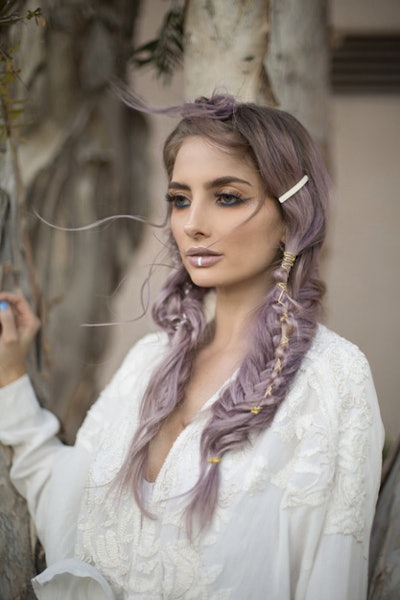 Coachella may be over, but the season of festivals (and summer vibes!) is just beginning! As the weather gets hotter, so do the braids, the styles and the makeup.
PRAVANA introduces part two of three in the VIVIDS FESTIVAL series, where fashion and beauty meet beyond the sand, sun and tunes. (See Part 1 here)
They have once again brought together the industry's best to create this incredible, on-trend muted metallic using shades from PRAVANA's newest VIVIDS launch (avail. June 2017!).
Colored by Jessica Gonzalez and styled by one of the industry's most talented Heather Chapman, model and PRAVANA Digital Director Caisa Airmet rocks a wearable dusty lavender that's universally complementary plus one of the industry's most-requested shades – now easily achieved with PRAVANA's new collection! PLUS, more fabulous makeup looks from celebrity makeup artist Priscilla Ono!
[Images courtesy of PRAVANA. Photo by Sarah Holt. Video by Huck Hinshaw]