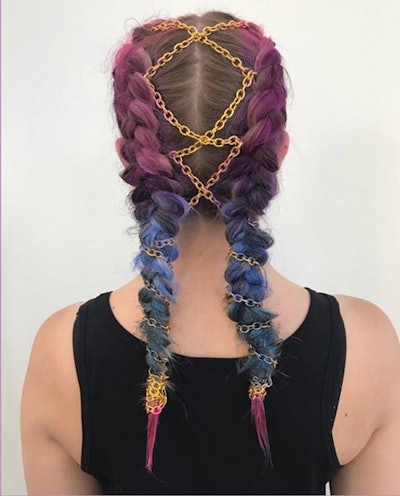 Soon enough spring will have sprung, flowers will have bloomed, colors will abound at every turn, and you might be clambering to get tickets to that festival that sold out a year ago. But no need to feel rushed – Joico's releasing five all NEW InstaTint shades: Hot Pink, Ruby Red, Light Purple, Periwinkle and Titanium for you to flirt with alongside the five current fun shades. After all, planning is for squares and you like to color outside the lines, changing up your colorful style from one day to the next.
Why have just one look at Coachella or Mardi Gras? Switch it up every day, easily and with no commitment. Effortlessly flirt with color as you flirt your way through Carnavale in Venice, Italy. Be as colorful as the floats in Rio de Janeiro's Carnival. Rock cool tones for SXSW then create a fantastical look to trip the light fantastic at Ultra. Nothing's stopping you now with 10 InstaTint shades in all!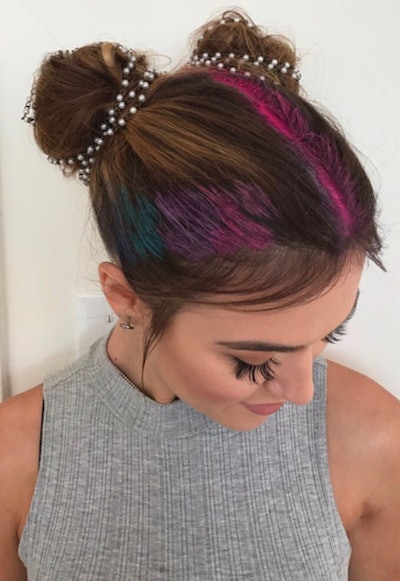 Joico's five NEW additions to their popular InstaTint temporary color shimmer sprays still offer that awesome pop of color – allowing you to play with pigment without the commitment, washing away with a single shampoo. Joico Color Intensity fans, can use these shades just like the first, layering InstaTint over strands to revive color in between salon visits. This Spring the rainbow has 10 colors: new Hot Pink, Ruby Red, Light Purple, Periwinkle and Titanium alongside the original Fiery Coral, Sapphire Blue, Orchid, Pink, and Mermaid Blue.
Why You'll Love Them:
Up to 3 days of bright, bold color – washes out in 1 shampoo!
5 NEW high-impact hues (10 in all) to love and layer
Brilliantly brushable with long-lasting hold
Instantly refreshes the vibrancy of Joico Color Intensity shades
Temporary pigments = no commitment or damage of traditional hair color
Visit Joico for videos to learn easy DIY looks from Joico's resident hair expert and celebrity hairstylist Paul Norton. Don't forget to post your own looks and hashtag #popyourcolor and #InstaTint @Joico on Instagram!
[Images courtesy of Joico]