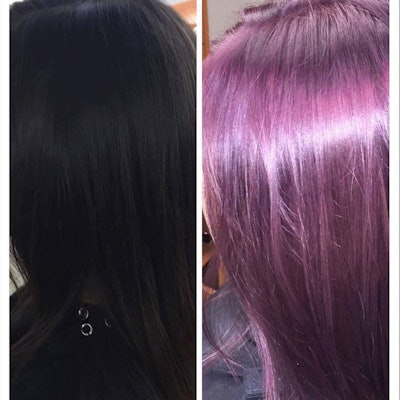 Hairstylist Katy Livingstone recently helped her client go from jet-black to this vibrant violet hair color with the help of OYA. See how Katy pulled off this amazing transformation with her how-to below!
Get the Look:
Pre-lighten hair to a level 9 using OYA Lightener + OYA 30 vol Lotion.
Formula: Use OYA Demi Permanent 100g 6-9 Violet Dark Blond + 40g OYA Violet Concentrate + 5g OYA Red Concentrate + 5g OYA Blue Concentrate + OYA 5 vol. Lotion.
See more amazing artistry and share your own OYA transformation with #OYABeauty on Instagram!