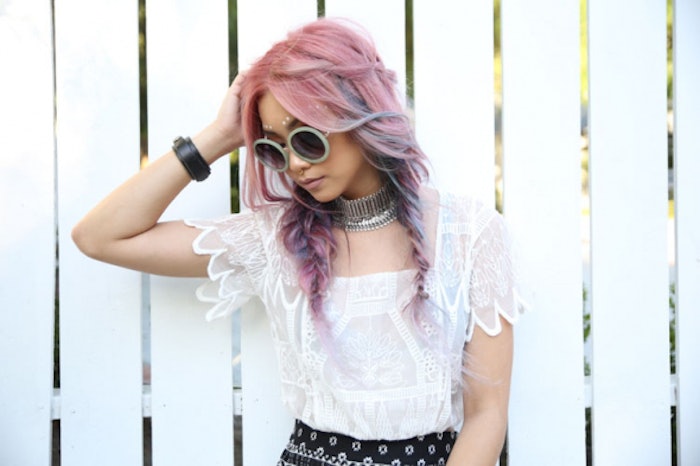 Festival season is just around the corner, and these weekend-long events aren't just about the music anymore. At any given festival, whether it be Coachella, SXSW, Bonnaroo or Lollapalooza, an array of gorgeous fashion and hair styles can be seen throughout the crowds. To celebrate the uniqueness of festival beauty, celebrity stylist Danny Moon, stylist Kait Marie, makeup artist Karen Sarahi, and style blogger Francis Lola teamed up with PRAVANA to create 3 stunning looks designed to last all weekend long.

Drawing inspiration from mood rings, the natural beauty of surrounding scenery, and simple practicality, the team created a single style that transitions into the next two days for a total of three, on-trend, chic looks. The hair color technique, inspired by the changing colors in mood rings, was designed to be multi-dimensional so that hair appears fluid depending on styling and movement. Paired with practical, yet fashionable, braids and twists, the result is both fun and functional for the perfect weekend.

All colors used: PRAVANA ChromaSilk VIVIDS. Styles were created using PRAVANA NEVO styling products.
Credits
Colorist: Danny Moon (@majormoonn)
Stylist: Kait Marie (@kaitmariehair)
Makeup: Karen Sarahi (@iluvsarahii)
Model: Francis Lola (@flamcis)
Photographer: Huck Hinshaw (@pleasantlycavingin); courtesy of PRAVANA (@pravana)